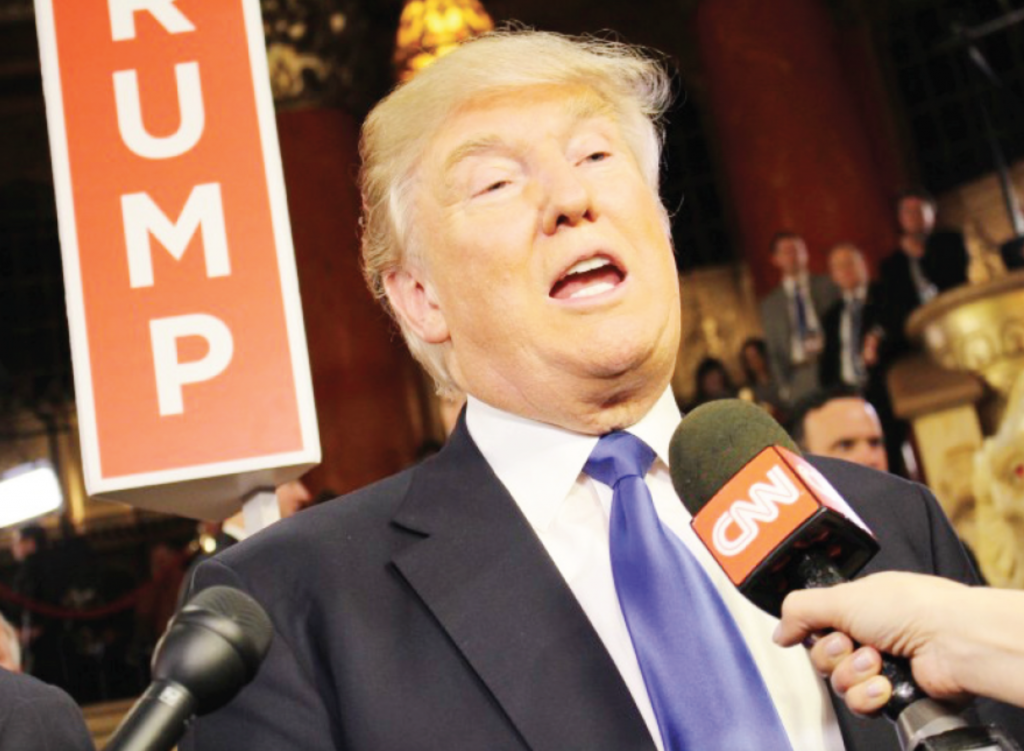 November was Native American Heritage month. In that month, a number of things happened to Indigenous people and many of them were unkind.
The one-year anniversary of violent confrontations between officers and protesters against the Dakota Access Pipeline near the Standing Rock Sioux reservation came and went, with water protectors still facing criminal charges today.
To compound on that, the state of Nebraska announced its approval of the Keystone XL pipeline along a modified route. A total of 210,000 gallons of oil leaked from the Keystone Pipeline in South Dakota.
I hate the phrase "I told you so" but it seems rather apt in this case.
In addition, President Donald Trump made a quip against Senator Elizabeth Warren, referring to her as "Pocahontas" during an event honoring Native American veterans at the White House. Another thing I found almost ironic during the event was that Trump was standing in front of a painting of President Andrew Jackson, who signed the Indian Removal Act, when he did this.
This is deeply upsetting and the joke is using a historic Indigenous woman's name as an insult, which is unacceptable.
American folklore has romanticized the tragic story of Pocahontas. Her real name was Matoaka and she was only a young child when Jamestown was settled. She was held hostage for over a year by colonists and forced to marry an older man. She eventually died in England and never returned to her family. Disney doesn't tell you that. We need to acknowledge this.
This erasure is extremely harmful, especially to Indigenous women. According to the National Institute of Justice, four out of five American Indian and Alaska Native women have experienced violence in their lifetime. We have to stop minimizing minority narratives and instead give them a platform to let their voices be heard.
According to the Native American Journalists Association and National Congress of American Indians, "When the president uses the name of Pocahontas as a pejorative with the intent to insult, it becomes a racial slur."
Heritage months are extremely important in that they allow us to acknowledge the history, sacrifices and contributions of people who make up the fabric of our nation.
As the vice president of Ferris' Circle of Tribal Nations RSO, I met many people in the last month who celebrate their tribal heritage and educate others about struggles that aren't traditionally covered in the news media. From Standing Rock to the White House, we should not stand for the abuse of any people, no matter where or when it happens.
So many see Indigenous people as a relic of the past but that could not be further from the truth. As survivors of genocide and racism, we must celebrate the strength of Native stories even after Native American Heritage month is over.
Click here to read more of Marley's work.