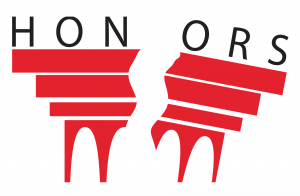 Ferris' honors program has extremely low retention and fewer benefits than competing universities, so why doesn't Ferris invest more in honors?
The honors program at Ferris requires participants to maintain at least a 3.3 GPA, complete at least 22 credit hours of honors courses with a grade of C or higher, complete 15 hours of community service per semester, attend at least three cultural events per semester, hold a leadership position and compile multiple reports throughout their time in the program.
A number of students are criticizing the honors program requirements for being too much in addition to classes and work.
"My least favorite part about the program is the ridiculous amount of hours and events that are required. Almost all students struggle to find time in between work, classes and studying, let alone trying to find time for community service hours, required cultural events on top of meeting a minimum GPA requirement," Ferris journalism and technical communication junior and honors student Marissa Van Alst said.
Despite these claims, Ferris honors director Peter Bradley said that changing other aspects of it would be more beneficial to students.
"As far as co-curriculars go, I have asked the student council to consider reducing the number of co-curricular requirements. I've actually pushed a couple of times to have it reduced and the students are resistant to that," Bradley said.
One of the main issues currently facing the honors program is the lack of curriculum and lack of support from Ferris, which plays into a retention rate for the program.
Between 2006 and 2012, which was the last year that 100 percent of honors students either graduated or left the program, the retention rate for the honors program was just 32 percent due to 33 percent withdrawing from the program and another 35 percent being dismissed.
"There needs to be some sort of investment. My preference would be to get a dedicated faculty and work towards a residence hall that would be like North where we would have integrated classrooms and a curriculum. One of the reasons our curriculum is scattered is because we don't have a dedicated faculty. If we had a dedicated faculty, we could plan a curriculum that was layered and drew students through," Bradley said.
In addition to retention and support issues, Bradley says that the honors program is lacking in benefits compared to competing universities.
"Our direct competitors at Central and Grand Valley, I think, do provide more economic and tangible benefits than we do but as far as opportunity goes, I think we're equivalent. The struggle is making the case that we need more resources for our students when our students are doing great," Bradley said.
Some of the issues of retention are currently being addressed by adjusting the academic probation period for students from starting after the first semester if their grades fall below a 3.3 GPA, to giving students their whole freshman year to establish their GPA before instituting academic probation.
As for the support from the university, Bradley says that the lack of incentive for Ferris will likely prevent significant investment in the program in the near future.
Click here for more from the Torch's News section.