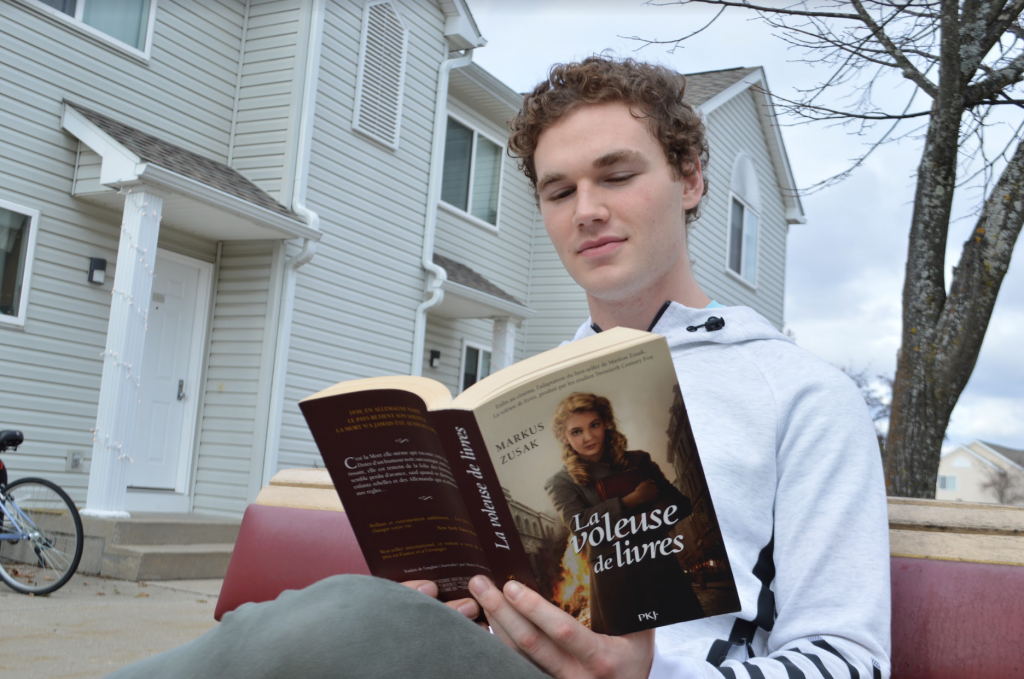 The city of lights is home to a great deal of things: culture, cuisine and community. Ferris students aim to bring that same feeling to the Big Rapids area by giving students the opportunity to join the French Club.
Ferris respiratory care and allied health first year with a minor in French Lashai Watson had taken four years of French in high school before continuing her study at Ferris.
"I have had great experiences within the French Club, experiencing new restaurants and museums. I wanted to join because I wanted learn more about the culture while obtaining my minor," Watson said.
A member of the French Club for three years, Watson has worked her way up in the group from being a general member to a Community Outreach Chair and now Vice President.
Though Watson had previous knowledge of the French culture, students who are interested in joining the French Club do not need any previous knowledge in the French language but rather a desire to learn.
"In French Club, we educate our members about the French culture and language. We do this through word of the day, a presentation of a French country, through French music, playing French games, visiting French restaurants throughout Michigan, visiting French wineries and many other avenues," Watson said. "In addition to these things, French Club takes a trip to Chicago every semester, has an annual bonfire, plan fundraisers and have holiday parties."
New to the French Club is Ferris actuarial science senior Morgan Wiard, who joined after talking about the French Club with its president, Ferris biology senior and French minor Gavin Pierce.
"This semester I decided to get back into French and I really just wanted to learn more about French culture and make some new friends in the process. So after I talked to Gavin about French Club, I knew that it would be a lot of fun meeting new people and it's a great way to learn more about French culture and language in a totally judgment free zone," Wiard said.
"We don't expect everyone to come in speaking French, it's just so long as you have interest in the French language and culture in general, then you're welcome," Pierce said.
Pierce welcomes all who are interested in learning a second language, just as he did when he decided to teach himself French after discovering an interest in it during his time working at a French bakery.
"I think it's a really fun club. It's a really great way to get introduced to different cultures. So, one of the things I really like about the French program at Ferris—both the club and the minor—is that instead of focusing just on France, we focus on global cultures," Pierce said.
The French Club meets every other week on Mondays at 7 p.m., with their first meeting next semester Jan. 8 in Starr room 126, with pizza being offered at standard meetings.
Learn some French!
Please – S'il vous plait
Thank you – Merci
Hello – Bonjour
Howareyou– Comment ça va?
See you lateR – À bientôt
Goodbye – Au revoir