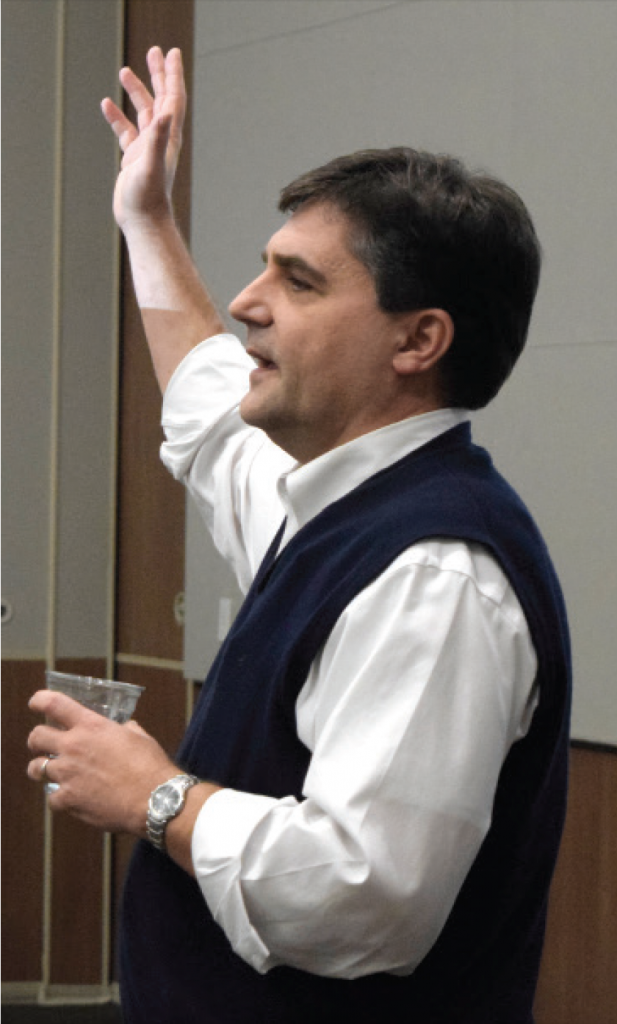 Ferris hosts many different political events on campus but do these events cater to a variety of viewpoints?
College Republicans for Ferris hosted Michigan Senator and Republican gubernatorial candidate Patrick Colbeck in the University Center Wednesday, Nov. 29. According to the program coordinator and Ferris technical and professional communication sophomore and chair of the College Republicans of Ferris State Kendyl Kirkland, more than 115 students and community members attended the event to hear Colbeck speak and ask him questions regarding his campaign.
This is one of many republican events held at Ferris this semester. Kirkland claims the RSO intends to allow students to express their conservative views.
"We find that a lot of students feel isolated and alienated in their classrooms because professors aren't always willing or open to conservative viewpoints, so we like to be that space on campus for students to speak freely about their opinions and not feel judged," Kirkland said.
Although the College Republicans of Ferris allow conservative students to speak their opinions without judgment, Ferris doesn't have many options for liberal students to gather.
"I'm not aware of a student democrats group that is active on campus," Kirkland said. "I did hear a few weeks ago they were looking to organize but to my knowledge they haven't yet. We would love to have a group that accurately represents the liberal and democrat voices and we would love to have debates and co-events."
Some students have recognized the imbalance of political representation and would benefit from a democratic RSO.
"I'm not involved with any groups on campus but I have noticed there's more republican groups or more conservative groups on campus than democratic groups," Ferris political science junior Emily Mackinnon said. "We should have more representation of democratic groups and have a different conversation than what's been spoken about here on campus, and have different speakers coming and talking."
Other students don't notice politics on campus as much. Ferris plastics engineering junior Logan Kucharski said he doesn't know much about the situation but the political diversity at Ferris may make certain parties overshadow others.
"I think we have a very diverse school as opposed to a lot of other college campuses," Kucharski said. "I think a lot of other college campuses seem to be very liberal leaning and maybe because ours is very diverse in a sense, it seems that there isn't enough. I don't know if there's a lack of it. I don't really notice it."
Kirkland hopes that more political RSOs representing different parties will rise in the future.
"I would like to see better representation of every viewpoint on campus and in politics as a whole," Kirkland said. "Politics really touch everything, so to be able to have a hand in how it affects you, I think that's very important. It's been really important to me to share my opinions and help promote candidates who want to protect my rights and protect my opinions."