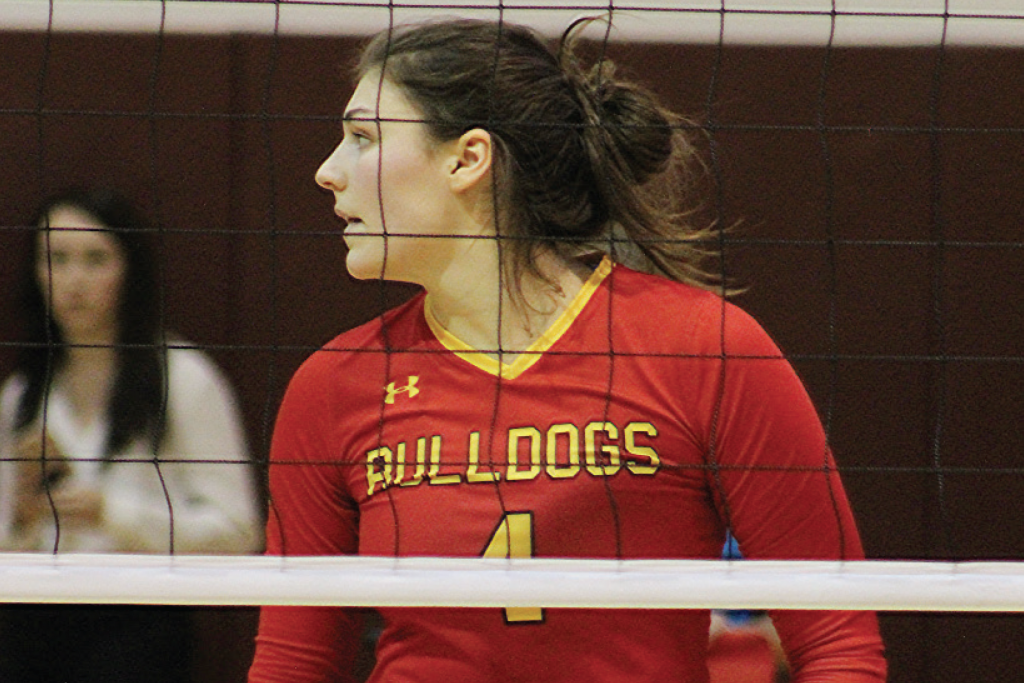 The Bulldog volleyball season came to an end Friday, Dec. 1, but that's not to say that Ferris didn't have a few outstanding games in their postseason run. At the head of those outstanding games was sophomore outside hitter Allyson Cappel.
Cappel has been one of the most consistent performers for the Dawgs and she continued to show her raw talent when her team headed down to Illinois to attempt a run at an NCAA championship.
The Bulldogs kicked off NCAA postseason play when they took on McKendree University Thursday, Nov. 30. Cappel had a terrific game, posting a team-high 18 kills and adding on 10 digs.
Ferris was able to dispatch McKendree easily, giving up only one set in a 3-1 victory.
The real test came Friday, Dec. 1, when the Dawgs were set to take on the top-seeded Lewis University on their home court in a rematch of last year's NCAA Division II semi-final.
The teams battled back and forth but the Flyers were able to out-last the Bulldogs in a 15-11 fifth set victory to end Ferris' season on a 3-2 loss.
Cappel was nothing short of terrific in that game, as she put the team on her back to the tune of a team-high 19 kills and an impressive 20 digs.
Coach Tia Brandel-Wilhelm has to be excited about the future of her Bulldogs with the way Cappel has played this season.
The best part about all of this? Cappel is just getting started.
Click here to see last week's pair of Top Dawgs!