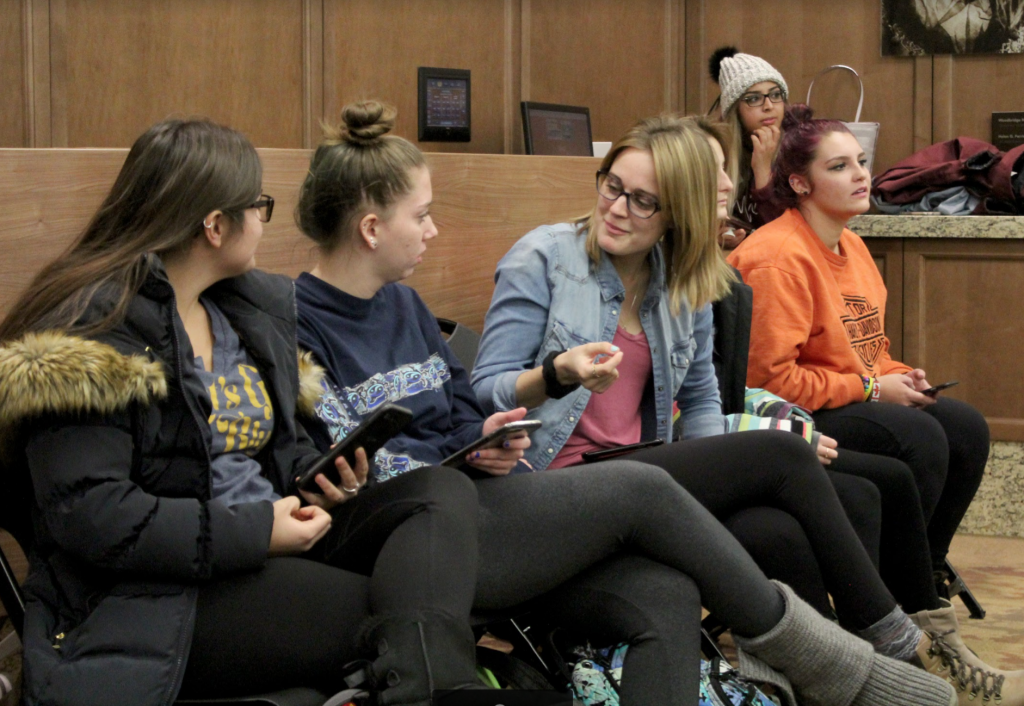 Sex. A small word that will have a big effect on the majority of Ferris students for the rest of their lives. Unfortunately, many students are unaware of how to treat and avoid problems such as sexually transmitted diseases (STDs) and cancer.
To educate students about sexual health, Ferris' School of Nursing assistant professor Dr. Bethany Brown and Ferris nursing students Brendan Smith and Madison Lake-Wickham held an event called "Let's Get It On" Thursday, Nov. 30 at the UC.
With over 60 people in attendance, it was shown that many of those in attendance described their own previous sexual education as being "one class in high school that stressed abstinence."
However, understanding the choices a student can make and the options a student can have was one important topic the event discussed.
"A majority of the reason is that sex is so prevalent. Just about everyone will experience sex in their life and there are a lot of diseases and health issues—even up to mental health—and it kind of covers a lot of healthcare and its just a very vast and complex topic," Lake-Wickham said.
Only 24 states mandate a form of sexual health education, with only 13 being required to teach medically accurate information.
"I think just proper protection and staying informed and educated is important. When you don't talk about it, just sweep it under the rug, the more it becomes a problem. So, the more people are aware, the more they know how to treat a STD or cancer. For instance, not a lot of people realize certain STDs can lead to other areas of the body getting cancer," Smith said.
Being a certified nurse midwife, women's health nurse practitioner and sexual health educator and counselor, Brown hopes more events such as these will be done at Ferris so that students will continue to ask questions.
"Many of Ferris' students come from conservative communities and have not had much sexual health education. And unlike some of the other topics they will learn as students here, sexual health is something they will need for the rest of their lives. In fact, it is listed twice on Manslow's Hierarchy of needs," Brown said.
Students who have any questions can email Brown at bethanybrown@nullferris.edu. If students need healthcare services, they can go to Birkham Health Center or the Health Department in Big Rapids.
Click here for more from the Torch's Lifestyles section.