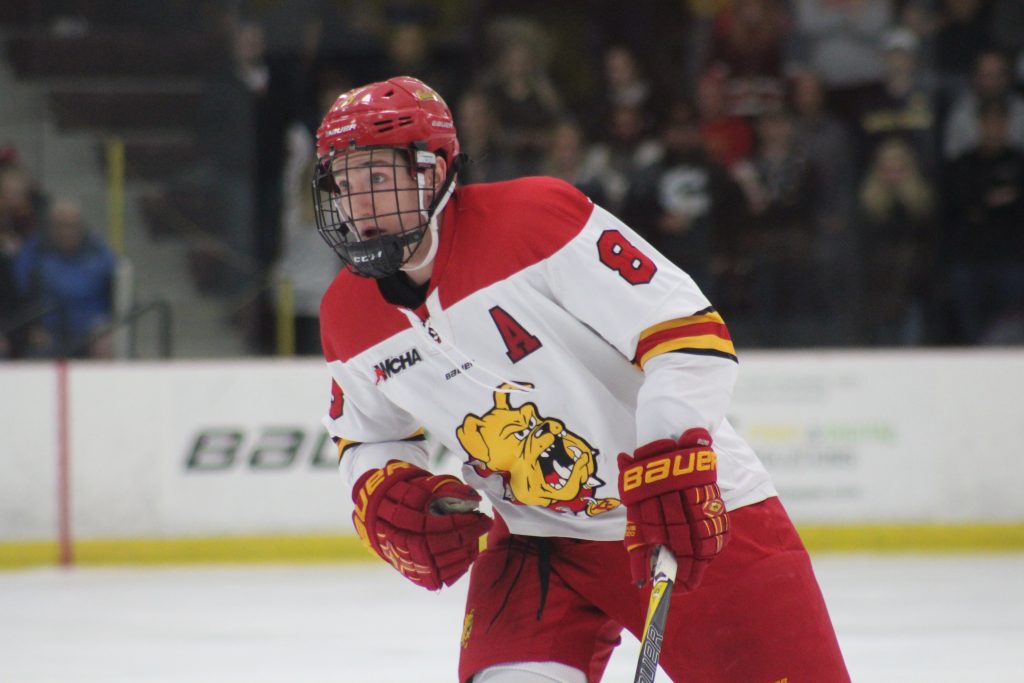 The start to 2018 looks about as grim as the end of 2017 did for the Bulldogs as they fell 5-1 to the U.S. National Under-18 Team in an exhibition match up Tuesday night.
The Bulldogs were unable to keep the U.S. pressure away as the National Team scored three goals in the second period, leading their way to a 4-0 lead heading into the third period.
After trailing 5-0 in the third period the Bulldogs were finally able to get on the board when forward Drew Dorantes was able to get one by U.S. goaltender Drew DeRidder with just a few minutes left in the game.
Ferris goaltender Darren Smith stopped 32 of the 37 shots he faced on the night, while giving up all five of the U.S. goals. Smith and goaltender Justin Kapelmaster both battled for ice time leading into the holiday break, but neither were able to claim the starting job although Kapelmaster did see more starts.
The U.S. was led by K'Andre Miller who potted three goals and added a helper, combining for three points-all of which came in the second period. DeRidder stopped 26 of 27 shots he faced in net for the U.S.
The Bulldogs will look to get back on the winning track when they host Bowling Green State University on Saturday, Jan. 6 and Sunday, Jan. 7. Saturday's game is scheduled for a 5:07 p.m. puck drop while Sunday's game is scheduled for 3:07 p.m. Both games will be played at Ewigleben Ice Arena.