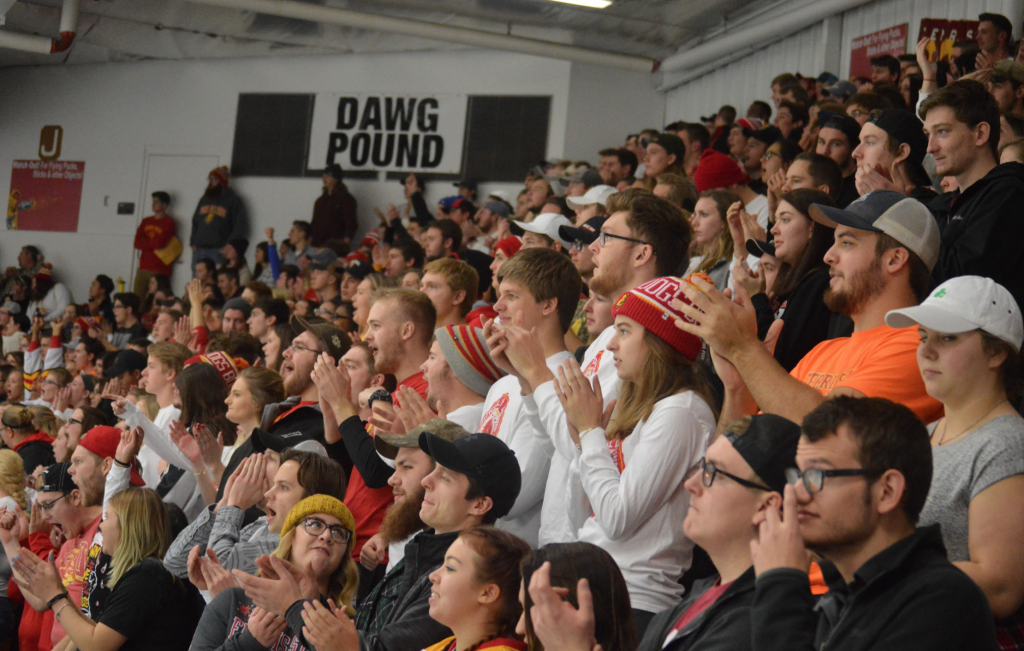 It had been 34 days since Bulldog fans had the chance to watch hockey at Ewigleben Sports Complex in Big Rapids.
The Ferris hockey team gave fans plenty of thrills in their 6-3 loss to Bowling Green State University Saturday, Jan. 6, but an equal number of headaches as well.
The night started with the Falcons finding the net twice unanswered in the first 10 minutes of the opening period.
The Bulldogs did answer back in the second half of the first period, however, as junior forward Jacob Hetz converted on the power play. Freshman Marshall Moise also found the net to even the score heading into the second period.
The second period was full of back and forth shooting, with not much scoring to speak of. Corey Mackin scored the lone goal of that period, converting another power play opportunity for the Dawgs and giving them a 3-2 lead.
That lead would continue into the third period but the Dawgs did not come to play in the final period. The Falcons took advantage of Bulldog penalties late in the third period, scoring four unanswered goals, with two on the power play, to capture a 6-3 lead.
Following the loss, the Bulldogs now stand at 9-13-1 overall and now own a four-game losing streak. With a month and half left to play, Ferris needs a few sweeps to stay relevant in the Western Collegiate Hockey Association (WCHA).
Ferris hockey will be back in action to finish their weekend series with Bowling Green State University at 3:07 p.m., Sunday, Jan. 6 at Ewigleben Sports Complex.