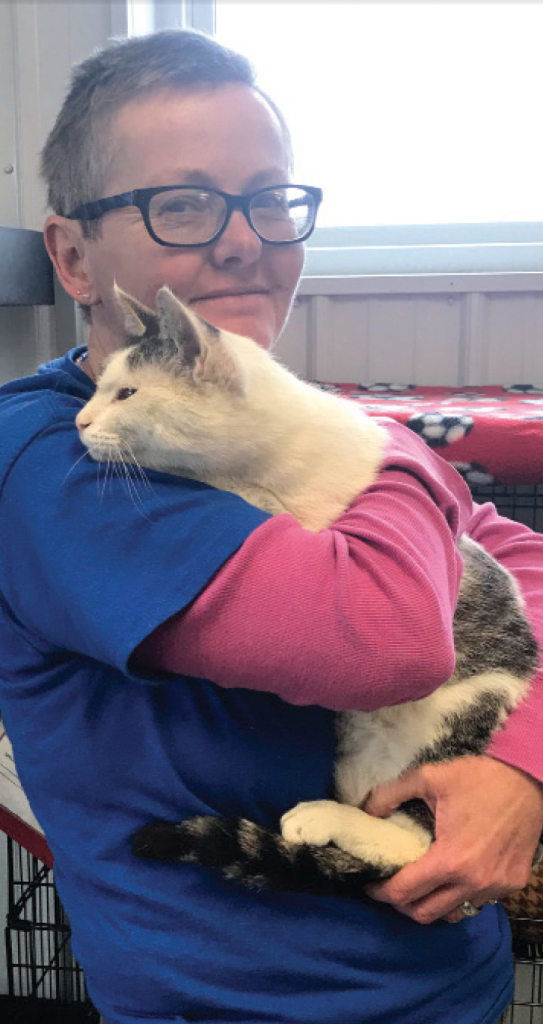 The story of the Animal Rescue Coalition (ARC) of Mecosta County began with the biggest rescue mission of all.
Most people know it as a place where animals find their forever homes but what most people do not know is that ARC replaced an old shelter that had bad practices, according to ARC manager Cynthia Glazier.
"They were euthanizing dogs using the gas chamber—they were one of the only two shelters in the state that still did that—and they were selling dogs to a research facility. So our director, Cate Arroe, wanted that to change and she got a petition together to take before the County Commission," Glazier said.
Opening its doors in 2012, ARC took on all the pets from the previous shelter and found forever homes for all of them. Glazier explained that the shelter has since then received a lot of support from the community through donations.
"We are very blessed that we have some very generous donors in our community. It can be financial or if we get low on cat litter, we post on Facebook and within two days I've got 30 people coming in with cat litter, dog food and cat food, so we rely a lot on donations," Glazier said.
Ferris students who volunteer at ARC have found it to be a good way to relax amidst all the stress that comes along with school.
"I started because I was actually stressed with school and since I'm away from home, I don't have my dog or my cat," Ferris public relations senior Brooke Bewak said. "So, I thought I would channel all that stress-energy into doing something good so it would be beneficial for the animals and beneficial for myself to have a time to breathe and relax."
Ferris business administration senior Gaige Tucker agreed that playing with the kittens in the shelter was a great way to de-stress for him and that some of the playing included rehabilitation of mistreated animals.
"Sometimes they'll get a new cat and it won't be as friendly. So we try to break them in, just to get them used to being around other animals because they will get animals that have been abused or mistreated and that's rough to see," Tucker said.
ARC has over 60 student volunteers, who do much of the cleaning and chores around the shelter and they are invaluable according to Glazier.
"We have some of the best, most-dedicated student volunteers in the world. I don't think we could do everything we do without our student volunteers," Glazier said. "The only thing I dislike about student volunteers is that I get super attached to them and then they graduate and leave. ARC would not be what it is without our students."
Students who want to volunteer at ARC can pick up an application at the shelter or online at arcofmecostacounty.com.
Click here for more coverage of adopting pets in Big Rapids.