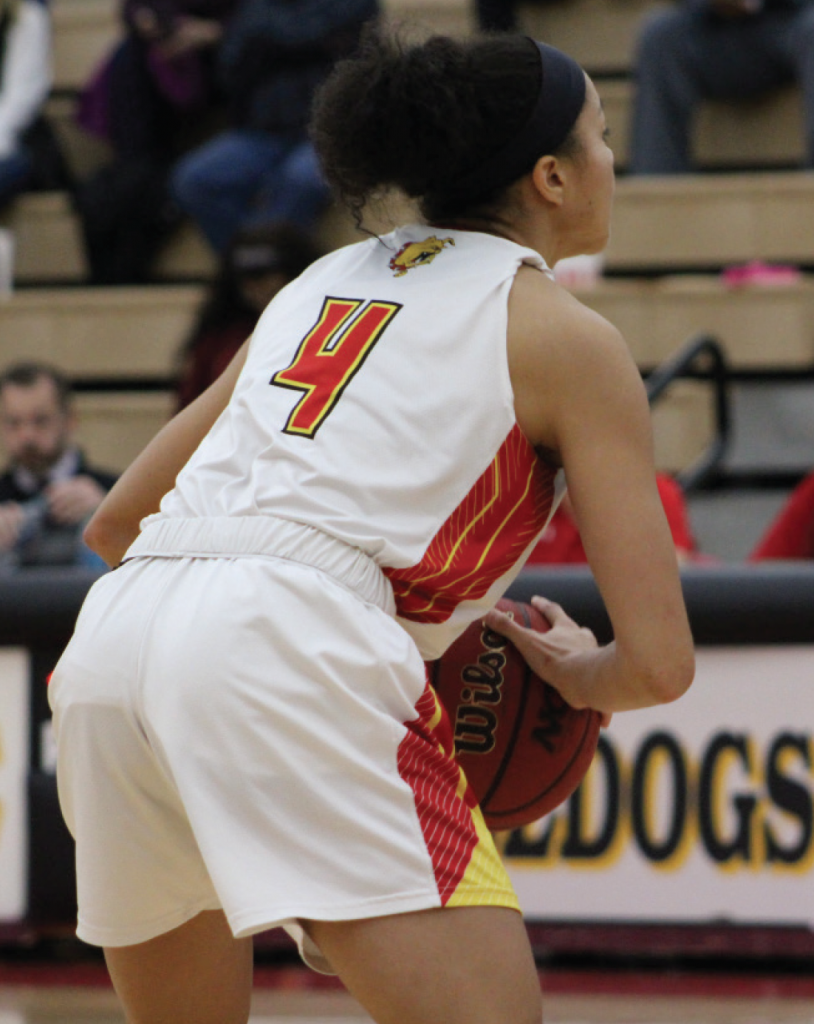 The Ferris women's basketball team is coming off a 68-63 GLIAC loss against the Davenport Panthers, Saturday, Jan. 6.
With the loss, the Bulldogs have lost six out of their last eight games. Five of those games have been on the road and one of their losses came against the Ashland Eagles who currently stand as the No. 1 nationally ranked team in the country.
In the month of December, the Bulldogs were on a skid, posting a 2-4 record and dropping three GLIAC games.
The women's team has shown signs of spectacular play this season, in which they started the season 6-0, more wins than their total from a year ago.
So, you may ask yourself what the trouble has been during this stretch.
"It's no secret that we hadn't won too many games our last two seasons, so when we came out so strong this year, we were super confident," redshirt sophomore guard Riley Blair said. "We lost to the No. 1 team in the nation and a really good Northwood team and after that, I think we began to second guess ourselves. Saginaw had no business beating us, so that really lit a fire in us to make changes and I think we adjusted well."
The Bulldogs are currently 8-7 overall on the season and are 6-3 at home in Wink Arena.
Last season at this time, the team was 3-12 overall and had only one win at home, so clearly changes have been made in the offseason.
"As long as we believe in what we are capable of, we will create a lot of trouble in the GLIAC this season," Blair said.
The GLIAC conference is arguably one of the best in all of Division II for nearly every sport, including women's basketball. This year, there are currently two teams from the conference in the top 25 national rankings—Ashland and Michigan Tech, both of which the Bulldogs will face twice.
"I think we have gotten a little complacent. I think this stretch has been a reality check for us and a wake-up call that though we are good, we still have to work hard night in and night out," junior guard Lexi Bush said. "The GLIAC is such a tough conference, anyone can beat anyone on any given night."
The Bulldogs schedule doesn't get much easier in the month of January as the team will face Northern Michigan, who currently sits two spots ahead of the ninth-ranked Bulldogs in the GLIAC standings. The team will also face archrival Grand Valley State, who sits at second in the conference, on Saturday, Jan. 20.
"We talk about getting 1 percent better every day and focusing on the process. We have big goals but we know that it's the little things that get you to those big goals and I think that is what our coach stresses the most," Bush said.
Click here for more coverage of Ferris State basketball.