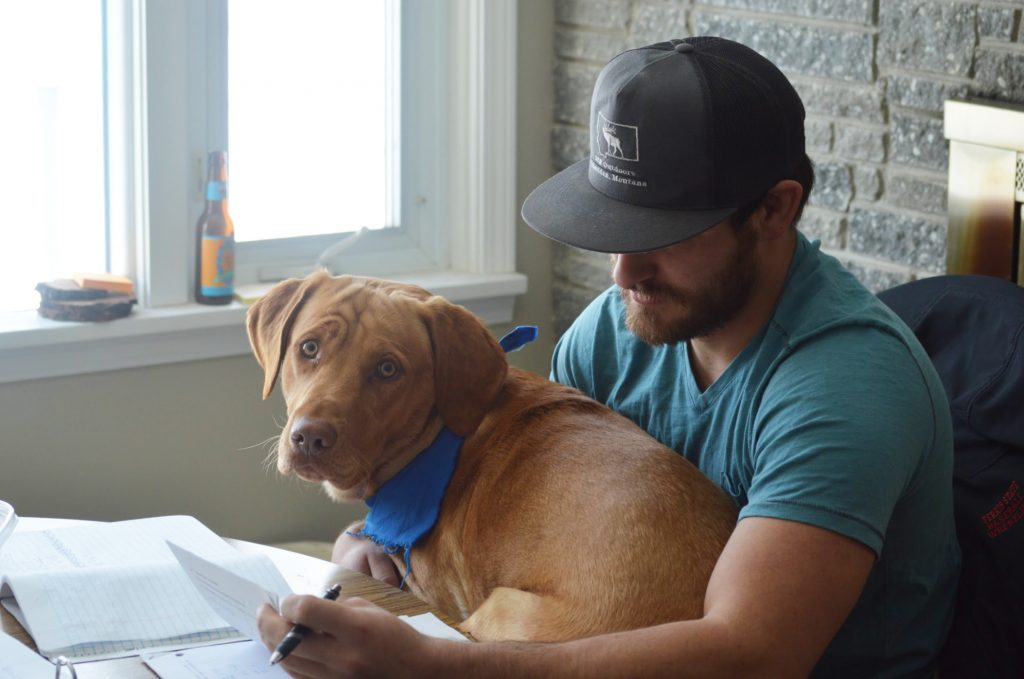 Many Ferris students miss their beloved pets while living on campus. However, some students do not leave their animals when they go to college.
Emotional support animals (ESA) are companion animals that give support to those who have a disability that could be relieved by an animal's presence. Ferris business administration and marketing junior Mackenna Myers got her dog Bane as an ESA at the beginning of the fall semester.
"Being an RA is really stressful and dealing with my depression and anxiety doesn't help. The first year, I didn't have him and I was fine and then once I got an RA position, I became more stressed," Myers said.
To gain an animal, there are many steps a student must go through. Ferris accessibility coordinator Marie Yowtz walks students through the emotional support animal process.
"They have to go to a certified therapist, counselor and the therapist has to sign off that the student has significant impairment that would require the help of an animal. They sign off on how the animal will alleviate those symptoms and then they identify the animal. After they get approved, they have to go talk to housing and go through the information with housing," Yowtz said. "We try to get the process to turn around in a couple of weeks. If you have a student that needs an animal and is waiting for an animal, then it is not good for the animal or the person."
Aside from the student's well-being, many people who are not familiar with ESA's worry about the animal's standard of living in the dorms as well.
"It's pretty easy to take care of him because I live on my own and I have my own room. I was worried that he would bark but he really hasn't yet. He doesn't have a set schedule because I don't have a set schedule," Myers said.
Myers is an RA at Clark Hall. The residents she oversees love Bane but they can sometimes overstep a boundary.
"I understand because a lot of our residents have dogs and he's extremely friendly too, so as soon as they learned his name, they would call him and it's kind of hard because people should treat him like a service animal," Myers said. "But on the positive side, I do find that a lot of people find comfort in Bane. I have a lot of residents come and talk to me about something that is bothering them and they find comfort in Bane being there."
For more information or any questions, contact Educational Counseling and Disability Services at 231-591- 3057 or visit Starr 313.
Click here for more from the Torch's Lifestyles section.