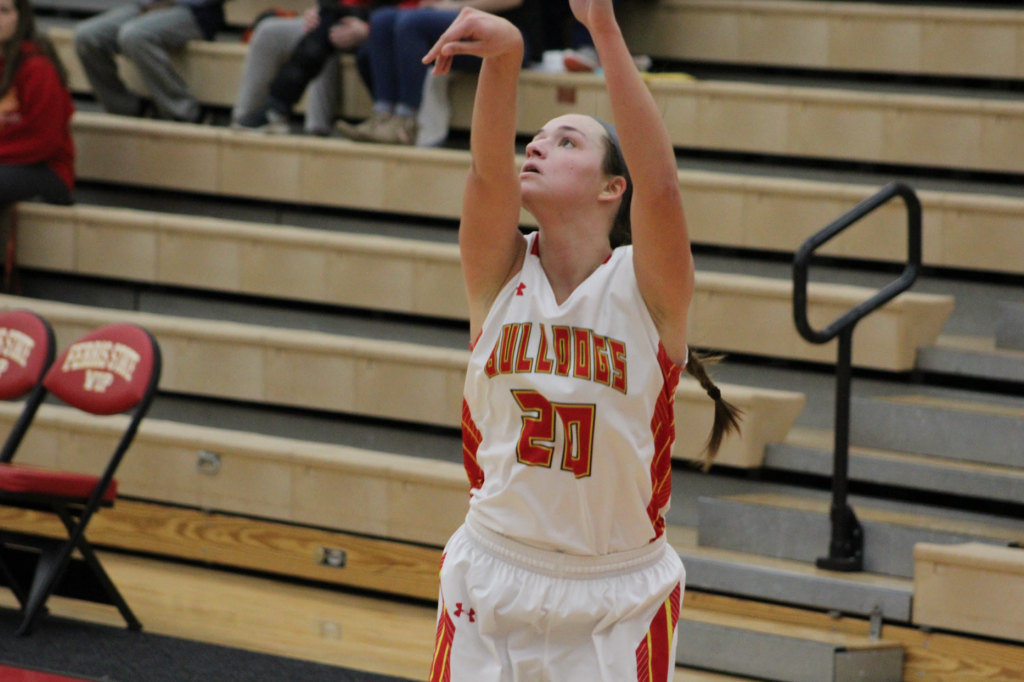 One week removed from handing Top Dawg honors to the entire men's basketball unit, the title will remain on the hardwood.
This time however, a single athlete from the women's basketball team was the best of the best.
Senior forward Rachel McInerney has been a consistent weapon for head coach Kendra Faustin's squad over the past four years and this weekend showcased the ability of the six-foot-one giantess' talent.
McInerney's week started with a Thursday, Jan. 11 matchup with the Huskies of Michigan Tech. The Bulldogs fell in a close 80-77 contest but McInerney had a spectacular showing, putting up a team-high 30 points and a whopping 16 rebounds.
The Bulldogs were able to get a win in their next matchup with Northern Michigan, coming out of Wink Arena with a 62-52 victory. McInerney lead her team yet again with 19 points and 11 rebounds.
The win against the Wildcats was a crucial one for a Bulldogs team that is looking to climb the standings in the Great Lakes Intercollegiate Conference (GLIAC). The women's team is currently 9-8 overall and sits at fourth in the conference, right behind Northern Michigan.
With McInerney hitting a stride, the Bulldogs will likely continue playing well for the rest of the season.
The Dawgs will be back in action Thursday, Jan. 18 when they take on Purdue Northwest at 6 p.m.