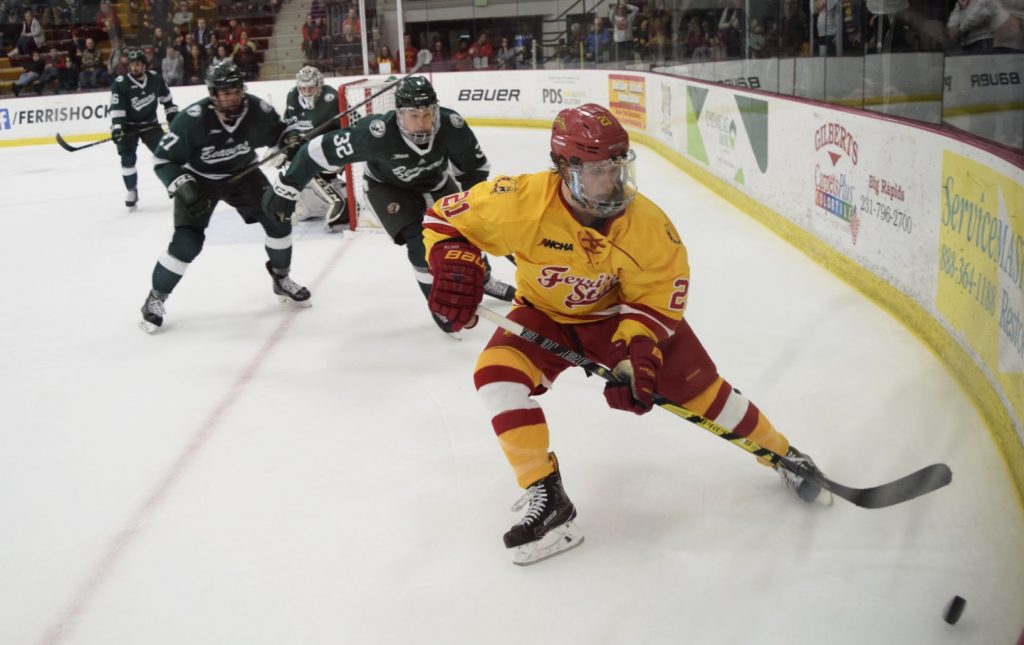 The Ferris hockey team did not have a good weekend.
After falling to Bemidji State Friday, Jan. 19, by a score of 2-0, the Dawgs were looking to even things out heading into Saturday's matchup. Their effort was not enough, however, as the Dawgs fell once again to the Beavers 4-1.
It was hard to find any positives for the Bulldogs, as their lone goal came early in the first period as freshman Lucas Finner was able to find the twine. From that point on, the Beavers dominated every aspect.
Bemidji State was especially fortunate when it came to power-play opportunities, finding the net twice with Bulldogs in the box.
This loss for Ferris is nothing new. In fact, in the Bulldogs' ten games, they've dropped nine. That currently sit at a 10-17-1 overall record and a 7-12-1 record in the Western Collegiate Hockey Association (WCHA).
Bemidji State is currently atop the WCHA leaderboard but Ferris seems to have lost a bit of heart over the past month.
Currently sitting eighth in the WCHA standings, the Dawgs' hopes of making a post-season run have all but diminished.
Ferris will look to right the ship next weekend as the Michigan Tech Huskies make their way down to Ewigleben Sports Complex at 7:07 p.m. Friday, Jan. 26.