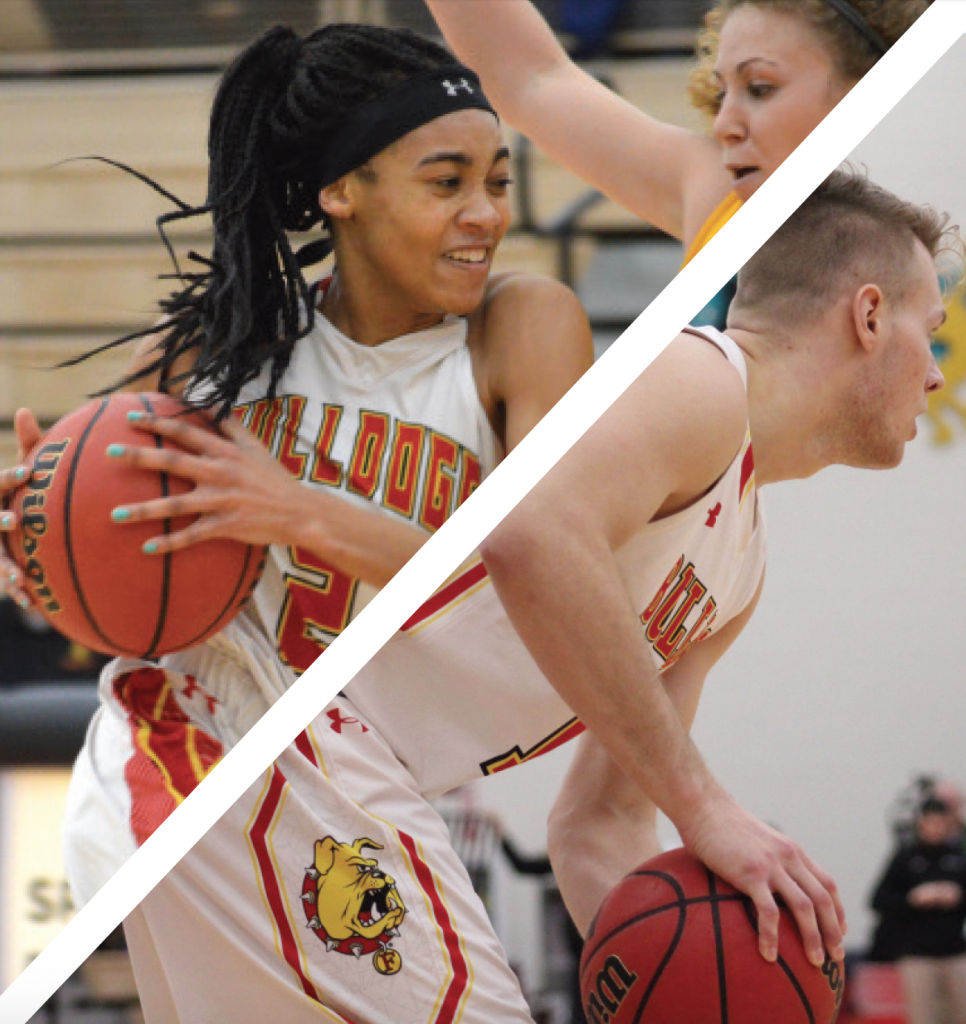 Anyone who has attended a Ferris women's basketball game this year has noticed the lack of attendance in comparison to the preceding men's basketball game.
Typically, the women's team would kick off the day's action with the men following them up. However, the Ferris State Athletic Department changed the schedule this season so the men play the first game and the women finish off the night in hopes of boosting fan attendance.
Has it helped? Not one bit.
Could it be the simple fact that the men's team is 20-1 and are currently ranked No. 5 in the nation and the women haven't had as successful of a season? Or could it be something more complex, such as the stigma that women's sports aren't as interesting as men's?
"I think people just enjoy watching the competition of men's basketball rather than women's and how it is more entertaining," Ferris senior football player defensive end Dylan Roney said.
The Ferris women are 10-9 overall on the season and are currently having one of their best seasons in recent years. This is the same team that only won five games last season.
The team started the year 6-0 but ran into a bit of a rough patch in the month of December and early into January in which they went 2-7.
During that stretch, the Bulldogs dropped games to the No. 1 ranked Ashland Eagles and the No. 12 ranked Michigan Tech Huskies.
"I think the women's basketball team has gotten off to such a great start this season after struggling with injuries last year and brought in a lot of talented freshmen, as well as having talented players back from injury, that fans have been caught off-guard," Ferris senior communications assistant Scott Vandersloot said. "It is also tough to compete for students' time when the men's team is nationally ranked but I think if the students see some of the women's games, they will be hooked as they've been very entertaining this season and won and competed well against some great teams."
This is a very competitive group of players and coaches this season that have had extremely entertaining games this year, with six of the Bulldogs' losses having been decided by five points or less.
"Personally, I choose to stay for the girls' games because I find them exciting and entertaining," Ferris senior guard Drew Cushingberry said. "I know there isn't as many athletic plays like dunking but there are fundamental plays that win and lose the game that you appreciate if you enjoy the game of basketball. I truly wish people would stay for them because they are a young, exciting team to watch as they press and get up and down."
At the end of the day, these are scholarship athletes that practice and work just as hard as any other sport at Ferris and this is a very young and exciting team with a lot of upside in their future.
Both the men's and women's basketball teams will be in action Saturday, Jan. 27, when they take on Lake Superior State at Wink Arena. The men will lead off at 1 p.m. and the women will follow up at 3 p.m.
Click here for more coverage of Ferris State basketball.