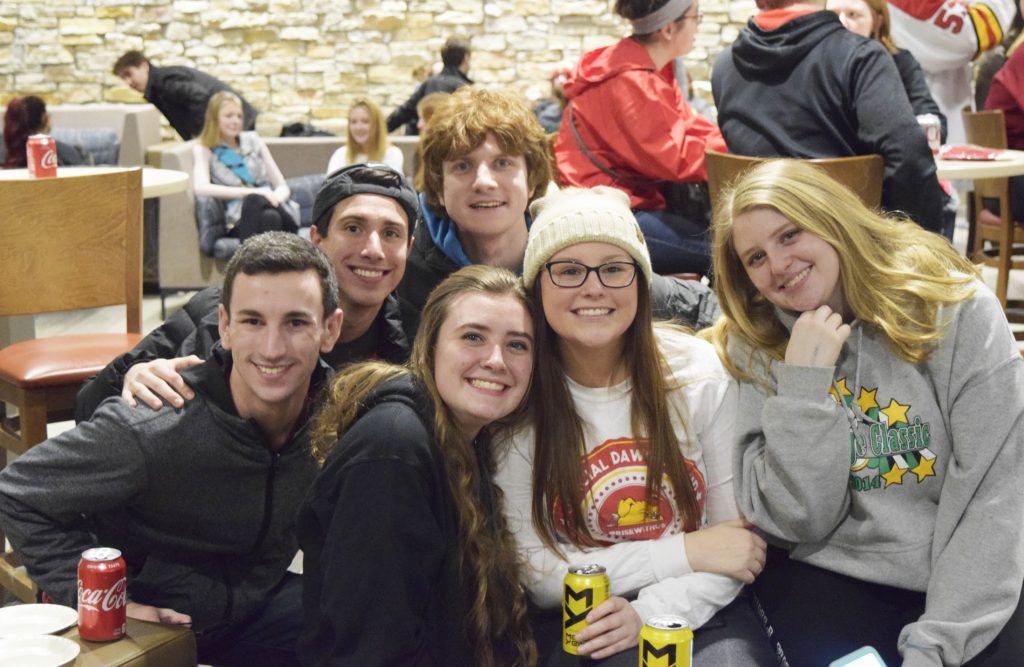 Click here for a photo gallery from the third annual UC Anniversary.
The third anniversary of the University Center (UC) at Ferris was celebrated with food, games and prizes.
The event was held Friday, Jan. 19, and involved a virtual reality system, balloon artist, a roller skating rink in the ballroom and the return of the human statues and signs.
Ferris public relations senior Brooke Bewak helps put on the event as one of the student staff members and has found the event to be chaotic but in a good way.
"I would definitely say it's the energy and the atmosphere—it's like so busy and kind of chaotic but it's like a good chaotic. Everyone's having fun, it's usually a good time to see people you don't usually see because of scheduling throughout the year, so you'll see them there and it's a good time to reconnect with everybody while doing a whole bunch of fun activities. I think just in general it is an exciting and fun atmosphere," Bewak said.
Ferris Director of the UC staff Mark Schuelke agrees that the environment is often different for events such as the UC anniversary.
"It's a different environment for a nighttime event like this as opposed to the daytime. So it's great to see the students come out and enjoy the faculty in a different way as opposed to how they use it during the day," Schuelke said.
One of the most popular things about the UC anniversary seems to be food, with this years' anniversary offering a variety of fried foods such as elephant ears, fried pickles, mozzarella sticks and mini corn dogs.
Those in attendance could also enter their names into a raffle for the chance to win prizes such as an Apple watch or a Keurig, as well as mittens customized for Ferris as giveaways.
"Sometimes we're surprised by what students want. This year they suggested like a really nice coffee pot or Keurig. I would have not have thought that would be something they'd want but it was," Ferris reservation coordinator Shana Beisiegel said.
Ferris general studies freshman Jake Falkner was new to the experience of the UC anniversary and found he will most likely attend the one next year.
"This is my first time going to the anniversary because it is my first year. I like it because there is a lot of food. I think the activities are cool too because skating is a pretty interesting thing to do," Falkner said.
Click here for more from the Torch's Lifestyles section.