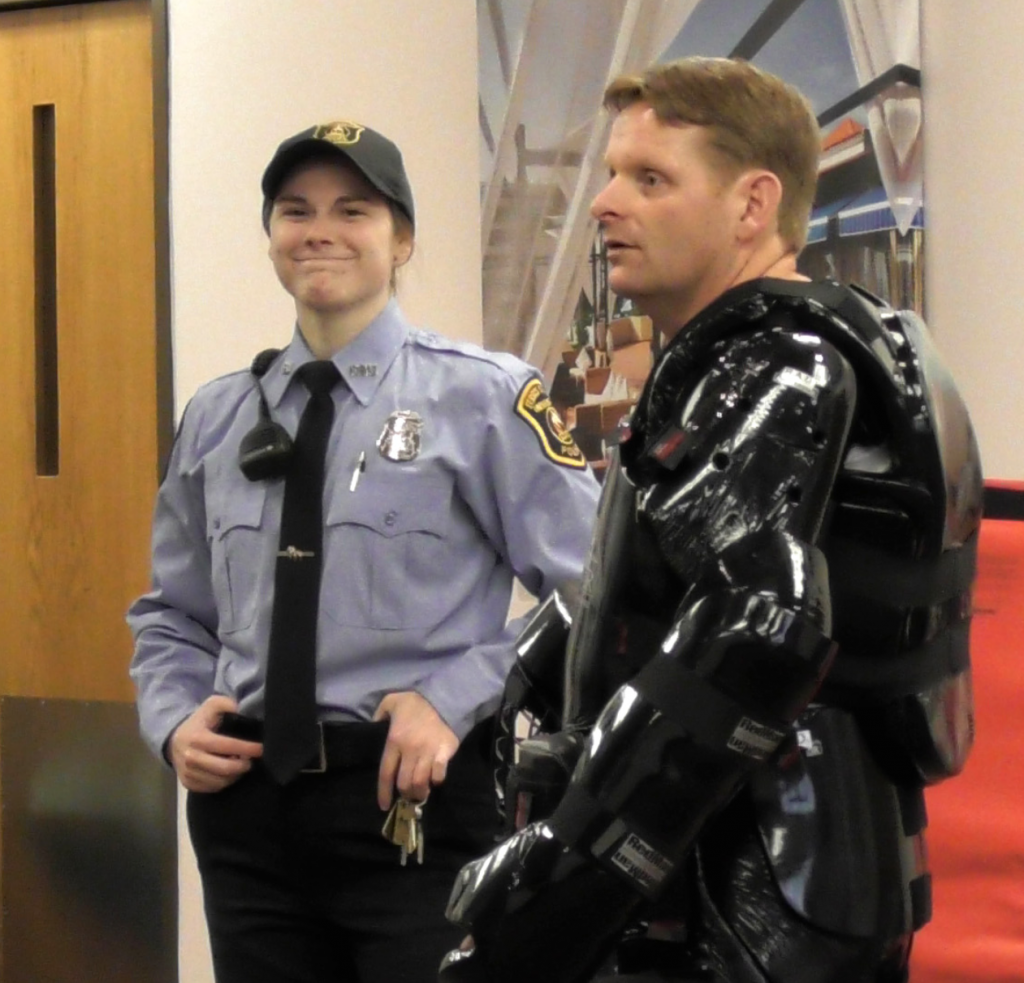 Many students think campus is pretty safe, such as Ferris criminal justice and psychology junior Tess Strasser.
"We have those blue lights there, there's always people around, it's always well-lit. I feel very safe walking to and from my car on campus at night, during the day, any time," Strasser said.
However, not all women feel protected when alone on campus and the Ferris Department of Public Safety (DPS) is looking to change that by holding a self-defense program.
The Rape Aggression Defense (RAD) program is a female-only class that teaches women how to defend themselves. The class will be held Feb. 10 and 11 from 10 a.m. to 3 p.m. and is taught by Ferris DPS Officer Nick Greenway and Detective Sergeant Tim Jacobs.
"The very first part of RAD, we talk about situational awareness and then we go hands-on and show techniques to give women confidence in their physical abilities and whatever they're comfortable with on defending themselves," Jacobs said. "It's fun, educational and it just gives some additional tools that they might not have thought about or even known to begin with."
The class is open to students and community members from ages eight and up, according to Jacobs. Thirty women can sign up for the class.
"From when they start to when they finish, you can definitely see that growth within a 10 to 12-hour class, which is rewarding for an instructor but then to watch those guys go out. I've seen past students that have had RAD here on campus and it just builds that relationship, which is cool," Jacobs said.
"I think it can benefit females a lot. I think we do have a very safe campus but it's always good to be educated, and this is stuff that can help outside of campus, too," Strasser said.
Ferris pre-nursing freshman Christine Loeffler said it's a good idea for women to learn self-defense methods.
"I think it's a great idea, just because whenever you go anywhere, it's great to know self-defense for anyone," Loeffler said. "It's good to know because you can always use it. It's always in the back of your head. You're always conscious of what's going on, and it helps you learn and keep you on your toes."
To sign up for RAD, call DPS at (231) 591-5000.
Click here for more from the Torch's News section.