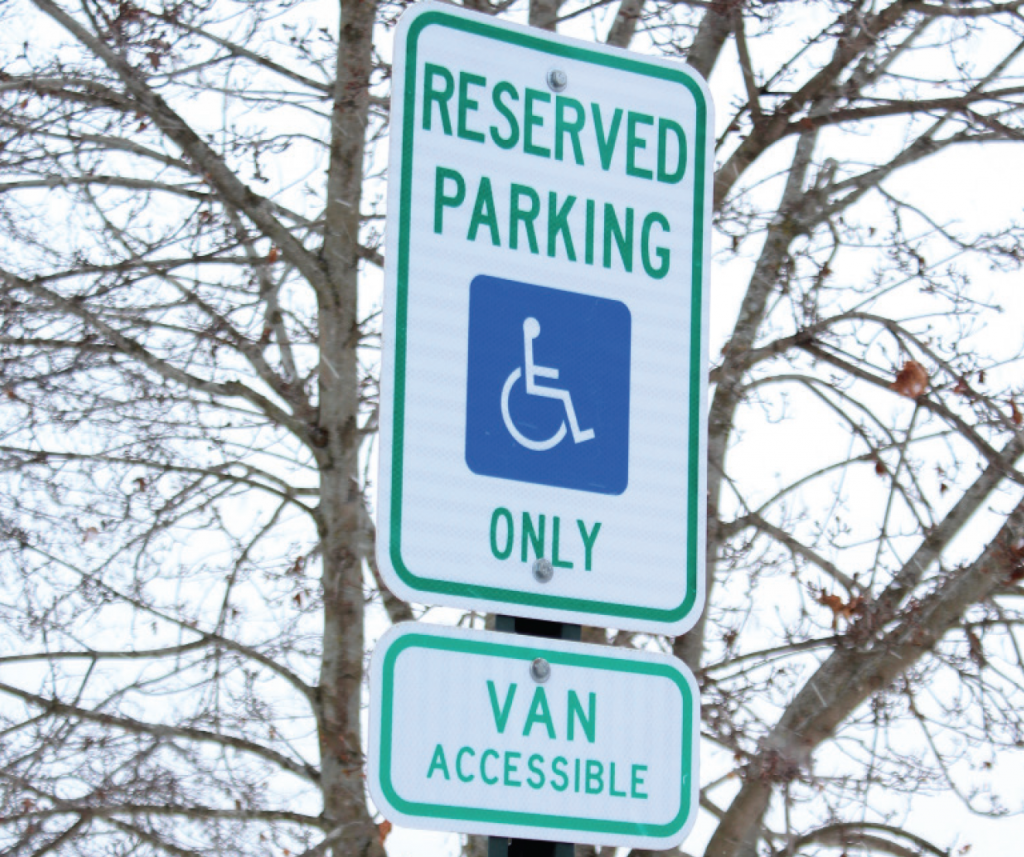 Many students don't worry about access to elevators and bathrooms but those things often aren't available for students who need them.
When the buildings on campus were constructed, they were all up to code, including the necessary measures that needed to be taken to accommodate people with handicaps. However, many buildings were built more than 50 years ago and the accommodations made during the original construction are no longer considered adequate by today's standards.
That doesn't mean Ferris has to renovate them though. As long as a building was in compliance when it was built and the area that was in compliance isn't renovated, it does not have to be up to current standards of code.
"Ferris is not unlike most universities—it's old. Buildings are up to code as much as they needed to be when it was built. Renovating them takes a ton of time and money and sometimes that stuff gets neglected until it's needed, until there is a student who needs it," Ferris Educational Counseling and Disabilities Services Chair Kim Dickman said.
Accessibility issues span over a wide variety of areas for a broad spectrum of disabilities. Accessible bathrooms and the lack of conveniently placed elevators are two of the major issues on campus.
"Universal design for a bathroom would be that it's wheelchair accessible, that it's accessible for little people and accessible for people with all different kinds of abilities. If you look around campus, you can tell that there are bathrooms that are not set up that way. Sinks are all at a certain height, bathroom stalls are not big enough for a wheelchair. Even though they'll say that they're wheelchair accessible, they may not be big enough for a wheelchair," Dickman said.
Ferris graphic design sophomore Tea Kruisenga, who was been on crutches for two weeks, had trouble getting to her classes in the Starr building due to the lack of accessible elevators.
"There are no elevators anywhere to get to anything and I don't know where they are," Kruisenga said of the Starr building.
As for residence halls and on-campus apartments, about half are handicap accessible according to Ferris Director of Housing and Residence Life Bryan Marquardt. However, the housing department has plans in place to make sure that all handicapped students are appropriately accommodated.
"We always hold [handicap accessible rooms]. For instance, right now North Hall is half full for next year. All the rooms are offline and those will stay offline until right before school starts, and then we'll fill those rooms but only fill them with the understanding that if we need them that the student would have to move. That's because North Hall is so sought after. We do have other rooms on campus that we hold and don't fill," Marquardt said.
On top of the building accessibility, some students think that the campus lacks an adequate amount of handicap parking as well.
"If Ferris does need to improve, it definitely needs to be on the dorms and sometimes the parking could be more accessible for handicapped people," Ferris radiography junior Shelby Allen said.
Stay tuned for a follow up article in the Torch once an audit of Ferris' accessibility is released in February.
Click here for an editorial focused on handicapped access in university buildings.