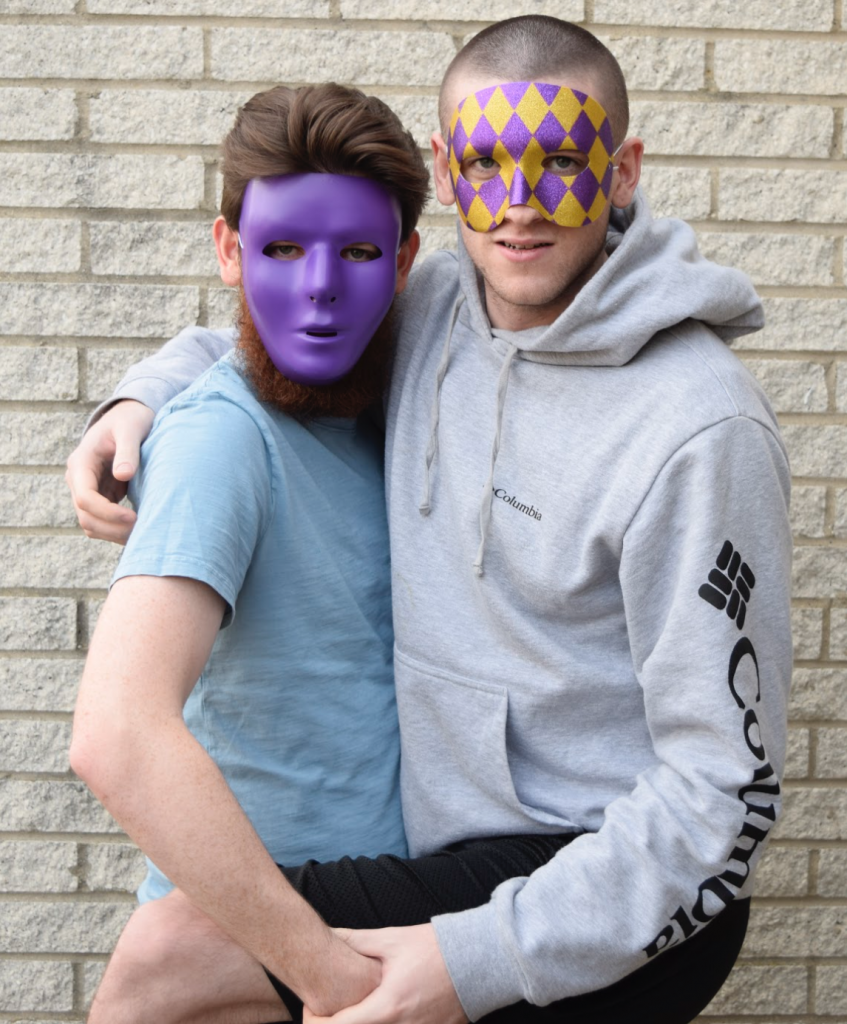 Becoming a star performer or performing with extremely talented actors is a dream for many. The Murder Mystery Company theatre troupe is bringing that dream to life and to Ferris.
The Murder Mystery Company, which is a project under The American Immersion Theatre, has been around for 15 years. There are troupes all over the country but it was started in Grand Rapids by Scott Crampton with one goal in mind which still remains today.
"We want our guests to put down their cell phones for two hours to interact with people and use investigative skills," venue concierge and floor manager for the company Maggie Pook said.
Pook has been with the company for three years and recently moved to Grand Rapids looking for a job. She didn't know too much about the company but after seeing one of the shows, she fell in love with what they do.
The goal of the company is to give its attendees a unique and memorable experience through a live action performance of the classic board game Clue. Every person in the room is involved in some way. All of the troupes' actors and actresses go through special training to read body language and are excellent at improvisation.
"We perform with you as opposed to at you. We hand out murder suspect roles and there are some scripted lines but most of the time it is improvised. It is, at the essence, a game," actress, sales representative and social media specialist Annie Bulthuis said.
Bulthuis currently works at the headquarters during the week and does shows on the weekends. Even though Bulthuis gets to perform all over the world, such as the performances in the Middle East that she recently returned from, one of her favorite performances happened in Michigan.
"We did a show at the Grand Hotel in Mackinac Island. Everyone at the hotel was there for a mystery weekend. The show was an all weekend show so it was nonstop performing. If I wanted to have a break, I had to find somewhere to hide," Bulthuis said.
Packages for parties range from hundreds to thousands of dollars. It depends on how much immersion the host wants as well as the number of guests.
Most people dress up and there are nine standard themes that the client can choose from. There are secret themes that frequent hosts can choose from as well. At Ferris, it's Midnight at the Masquerade—a modern era theme that takes place at a billionaire's mansion during their annual club meeting.
To see some examples of the Murder Mystery Company's performances, check out their YouTube channel, "American Immersion Theatre."
The troupe will be at the Granger Center Atrium Feb. 10, from 8 to 11 p.m. There will be tea and desserts. Tickets are $40 and proceeds benefit the students at Crossroad Charter Academy. Those attending are encouraged to dress up as if they were at a billionaire's banquet and wear masks.
Click here for more from the Torch's Lifestyles section.