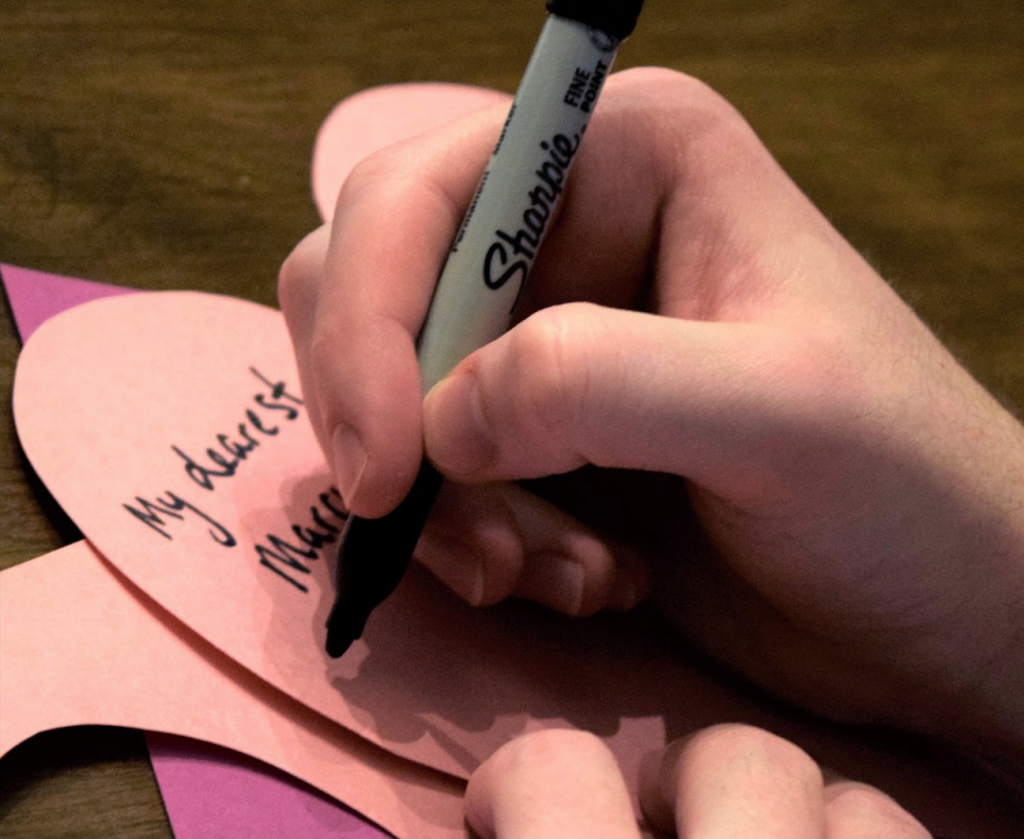 Keynote speaker Hannah Brencher's "More Love Letters" intrigued many students Wednesday, Jan. 24, with the aspect of writing love letters to complete strangers.
"I'm not talking about love letters like the romantic ones you see on Valentine's Day. I'm talking about letters that thank people for waking up in the morning, that thank people for getting out of bed and putting two feet on the ground no matter how hard it is, because a lot of us know how that feels," Brencher said to her captivated audience.
"It was really emotional and inspirational—it almost made me cry. The stories were really sad. I think writing the letters was my favorite part. It seemed special to do for someone that I didn't even know," Ferris social work freshman Emily Sudinski said.
Brencher is the founder of an organization that sends love letters all over the country to people who need them. Individuals can elect their friends or family who are in need and out of the elected people, eight to 10 get published to the website every month, inviting people to anonymously send letters of encouragement to them.
Events and goals like these are what remind students of times when acts of kindness happened to them.
"I didn't necessarily have a favorite part but it got me thinking about a time where someone paid for my food randomly and how nice it was. A kind of 'pay it forward' type of deal. Doing random acts of kindness is important because it can bring happiness to someone's day," Ferris computer information systems freshman Joshua Peoples said.
Brencher goes to college campuses inspiring students to join the love letter movement by personal testimonies.
"I think it can be very influential to anyone, depending on where they are at in their lives. Freshmen could use it as motivation for the next few years just depending on how they take it. I would've liked to have gone to it my freshman year. People could use the information on the small things in life because getting somewhere in life isn't about the big jumps—it's about the small stuff and she touched on that very well," Ferris plastics engineering senior Ben Lether said.
Click here for more from the Torch's Lifestyles section.