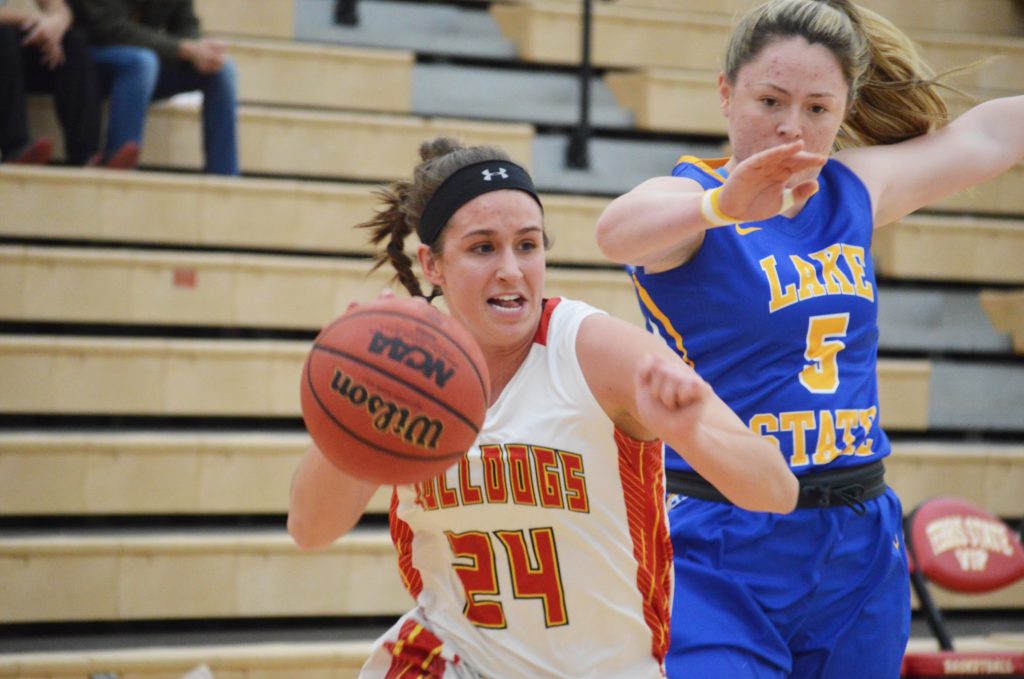 The Ferris women's basketball team has found a way to regain strength after their dismal season last year.
Standing with a current record of 10-9, the team has already doubled their overall total win count from last season at 5-22. So what has contributed to this success?
"Number one is going to be the players," Head Coach Kendra Faustin said. "We had some great additions and our players had a great summer and got better both on and off the court. With that said, number two is culture. We've spent a lot of time just working on what we're about, what we stand for and who we are."
Faustin is no stranger to the hardwood, having played collegiate basketball herself.
A four-year starter at Lake Superior State University, Faustin was selected the Lakers' Co-Most Valuable Player after the 2001 season while also serving as team co-captain. She instills that same leadership within her players and throughout her coaching style.
"At this level, it really is about student led leadership. Our upperclassmen and our captains are some very special kids. They have really acknowledged what we are about and have encouraged and demanded that others get on board," Faustin said.
The Bulldogs had only one win at home last season compared to their seven wins at home this season. Faustin says that playing second at home has helped their team tremendously.
"We start our games better, we're more confident and I haven't noticed a huge mass exodus at our games. Our attendance is up from last year," Faustin said.
With the recent loss against rival Grand Valley, the Bulldogs have some catching up to do. However, Faustin wants her players to know that it isn't about the wins and the losses. At the end of the day she just wants her players to learn and to grow.
"We're not doing drastically different things than we've done in the past. We've spent a lot of time and effort building our culture and talking about what's important. Culturally it's about wins and losses. But that's a lot of pressure for student athletes. People say you have to do things a certain way and check all the boxes. We're not here to check boxes. We're here to be our best and if our best isn't good enough, then we'll figure out how to get better," Faustin said.
Click here for more coverage of Ferris State basketball.