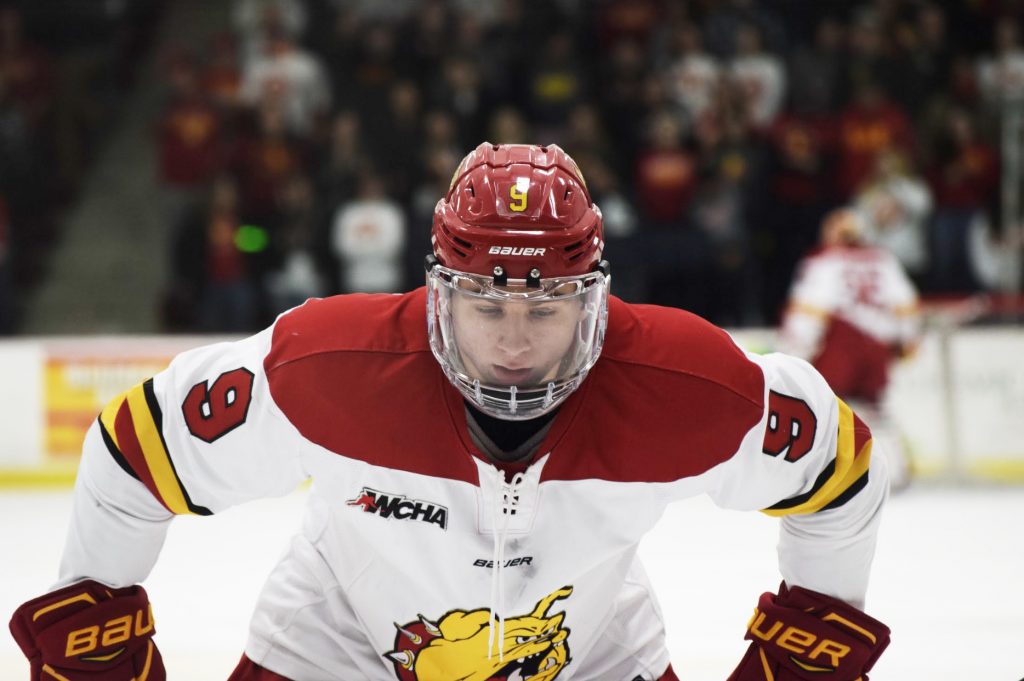 The Ferris hockey team could not hold on Friday, Feb. 2 in a hard-fought matchup with the Alaska Nanooks, as they fell 4-2.
The Bulldogs came out of the gates with guns ablaze in the first period, connecting on an early power play opportunity from senior forward Mitch Maloney to take the lead. Sophomore defenseman Nate Kallen also found the net to give the Dawgs a 2-1 lead heading to the second.
The Nanooks had an answer for each goal the Bulldogs scored, tying things up early in the second and eventually taking the lead heading to the third period.
The final period saw Alaska dominate the Dawgs, adding one final goal and closing out the night with a 4-2 victory.
Coming off a sweep of Michigan Tech. last weekend (Jan.26-27) Ferris looked poised to take advantage of a struggling Alaska team. Whether it was the long trip north, or the 11 p.m. puck drop, the Dawgs just couldn't hang on.
With the loss, Ferris drops to 12-18-1 on the season and remains in the six spot in the Western Collegiate Athletic Conference (WCHA) for the time being.
The Bulldogs will be back in action Saturday, Feb. 3 at 11:07p.m. for a rematch and a chance to split with the Nanooks.
Click here for more coverage of Ferris State hockey.