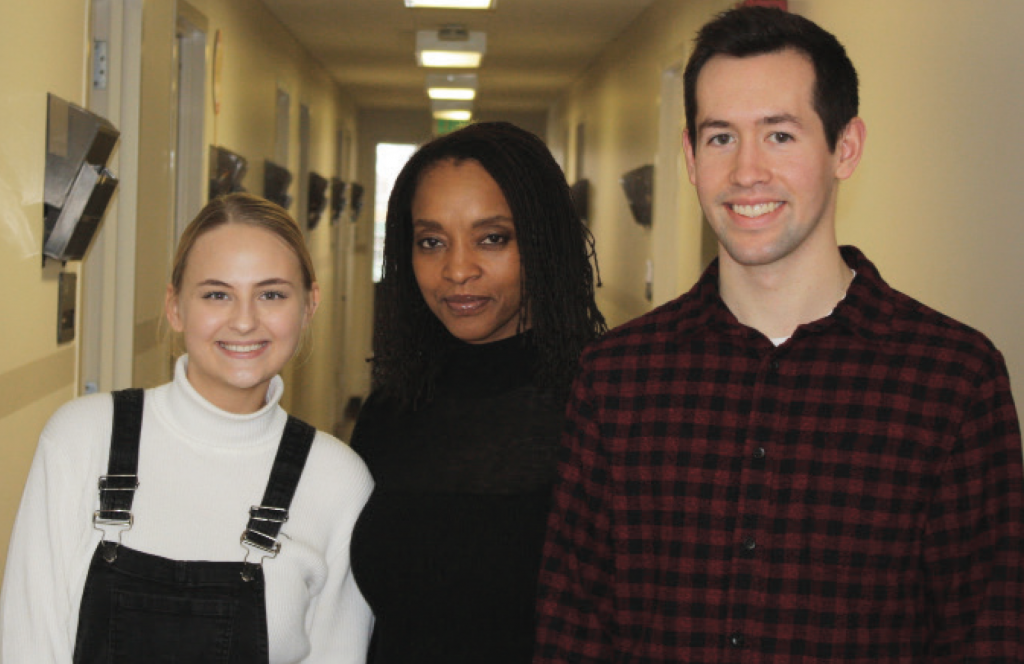 TIES is an incubated catalyst for ethical-minded student entrepreneurship and innovation.
TIES, short for The Innovators and Entrepreneurs of Ferris State University is a new registered student organization (RSO) that is the first of its kind that offers students the opportunity to implement their ideas through entrepreneurship.
"It is Ferris State's first entrepreneurship RSO, and what's so exciting about that is when you think about the history of this university, I mean, Mr. Ferris was in of himself the epitome of entrepreneurship. It's the ability to have a vision and the ability to see and dream something that is outside the immediate grounds. When you look and go back throughout the history of Ferris State University, everything the university was founded on was the idea of progressiveness. The idea of, thinking outside of the modern constraints of the time, and that is what our RSO is about," Dr. Kasey Short said.
Short serves as the advisor of TIES but also was a large factor in the RSO itself as she shared the idea among students in a few of her classes.
Ferris business administration senior Matthew Blees is the president of TIES and first learned about the RSO during one of the classes.
"I think it's a place to kind of think differently and give students a space to kind of go their own path and pursue their own ideas they have. But also you can get more involved in different parts of the University because we're not so focused on one thing," Blees said.
Though Blees has a major in business administration and a minor in small business entrepreneurship, TIES is offered to all students and encourages those of different majors to join.
"Innovation is always about thinking differently and I think it would work even better if there was more majors than just business because, when you think business you think entrepreneurship. You think creating you own business but the innovation part, too, it's kind of working together. So you can do a lot of different events and since it's new, we sort of have a lot of mobility and support," Blees said.
Along with Blees, Ferris advertising and integrated marketing communications junior Victoria Baklashev is a founding member and serves as secretary of the RSO.
"If you've ever been looking or ever thought about a product or an idea you had but weren't quite sure on how to take steps to get it, this is a good way to learn more about that world and make things come alive. And also, if you have any drive or curiosity in it, that's a good place to start. You can build resources and connections," Baklashev said.
TIES not only serves the students but strives to work alongside the community and Ferris in hopes of identifying opportunities that aim for community growth and advancement opportunities for Ferris.
Students interested in learning more about TIES can contact either Blees at bleesm@nullferris.edu or Short at kaseyshort@nullferris.edu.
Click here for more from the Torch's Lifestyles section.