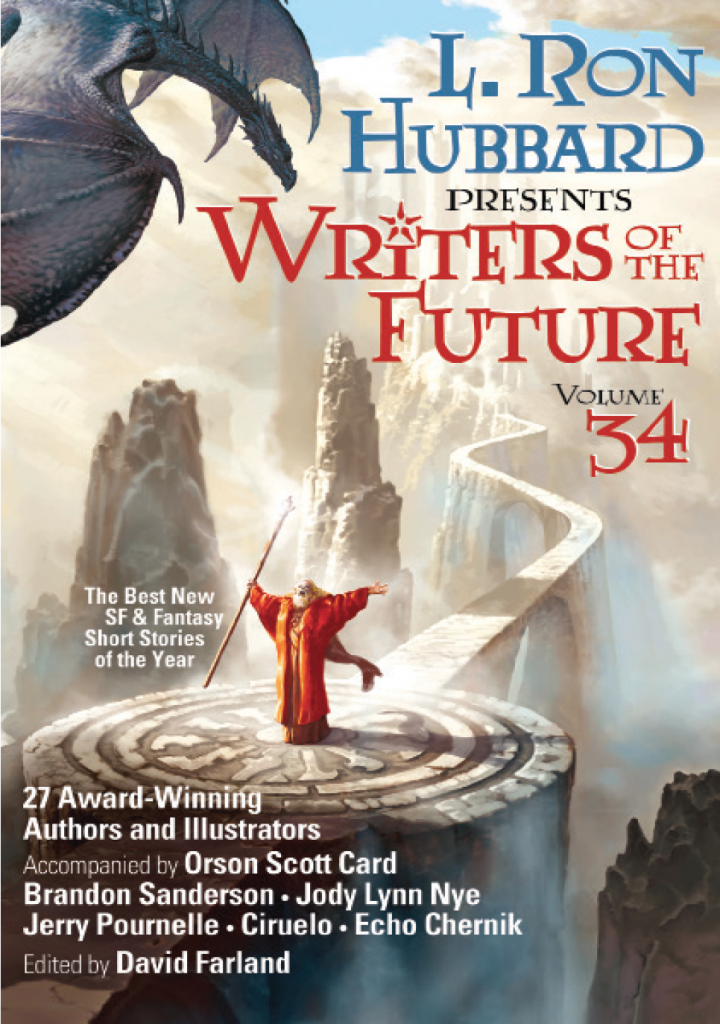 Ferris digital animation and game design junior Alana Fletcher is on her way to Hollywood after being selected as one of the winners in the Illustrators of the Future contest.
In its 29th year, the Illustrators of the Future contest offered Fletcher a chance to showcase her talents. Winners were given a cash prize, a trip to Hollywood to mingle and take workshops and a chance at a $5,000 cash prize.
"For the pieces I submitted, I was inspired by video games such as 'Dark Souls,' as one piece is a direct reference to the environment there," Fletcher said. "As I typically am a fantasy-based artist, a lot of my inspiration for the ideas behind my work come from folklore and history, and for the visual development side of it, I can draw inspiration from anything."
To create illustrations like Fletcher's, there is a long process that must be done.
"I first draw multiple sketches either digitally or traditionally to figure out what I want to draw. Based off those compositions or designs, I use a combination of 3D modeling software and photo manipulation in my more realistic pieces, as it helps set the stage and create a compiled reference image for me to work off of," Fletcher said. "I then digitally paint it in Photoshop, similar to oil painting, using brushes and multiple layers on the canvas. I start with a sketch, block in colors and tones, and then develop the pieces focal point if it's an illustration and work outward or work generally if it's an asset or character design."
Though this was her first time entering this contest, Fletcher has had experience in working on book covers, playing-card illustrations, as well as character and environment designs.
"I mainly try to work in a style that's most close to my own personal one," Fletcher said.
Thinking about her trip to Hollywood in April, Fletcher takes some time to look back on her first experience entering a competition.
"I remember the first time I was judged into the Kalamazoo High School Area Show hosted by the Kalamazoo Institute of Arts, which was in sophomore year of high school," Fletcher said. "It was exciting in a different way, as it was when I was young and had less experience in the industry, so I was happy that my pencil drawings were good enough to be able to be accepted. I felt more validated in my interests. While both were an honor, I was excited about winning this competition for the opportunities to connect with other artists and the workshops that come with it."
For more information about the Writers and Illustrators of the Future contests, visit writersofthefuture.com.
Click here for more from the Torch's Lifestyles section.