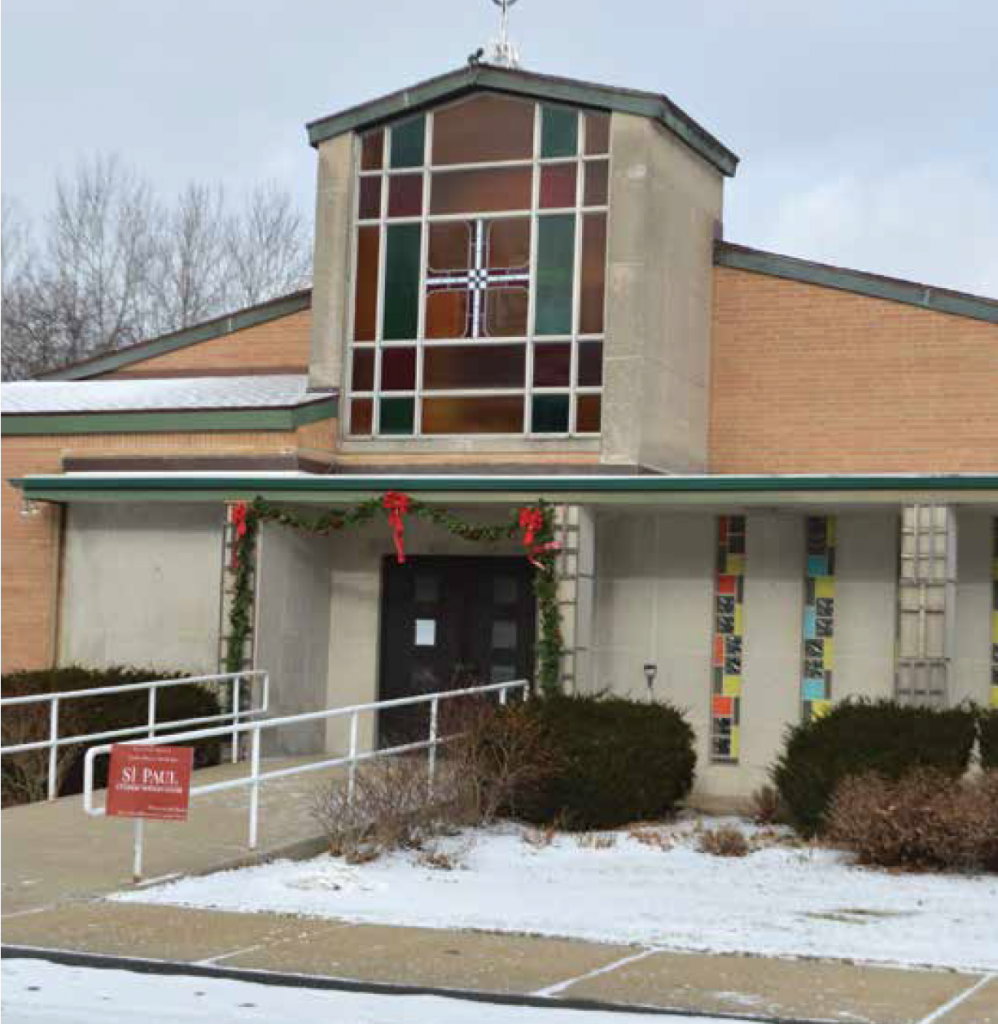 A new space is available on campus for students to study and spend time with friends.
The Newman Center at St. Paul's Catholic Church, located at 1 Damascus Road, recently completed new renovations. Additions to the center include a kitchen, laundry room, living room and coffee bar.
"I wanted a coffee bar. That idea first popped into my head because it'd be really sweet, just a nice, welcoming area where the students could come in and have a cup of coffee and work on their whatever," the Rev. Jegar Fickel said.
Fickel, who began his assignment at St. Paul's in July 2017, had the idea behind the renovations. The project began immediately and concluded in December.
"This was pretty much Father Jegar's vision. I think he should double as an interior designer," Ferris actuarial science junior and Newman Center President Laura Hureski said.
Students also had the opportunity to contribute to the renovations, as well.
"They were here helping paint. They helped pick out rugs and they're always there as like a soundboard. 'Do you guys like this color?' 'Is this good?' So yeah, they were definitely a part of it," Fickel said.
One student in particular, Ferris construction management freshman and Newman Center Maintenance Consultant Josh Duffy, had a lot of involvement with the renovations.
"Because of my experience in construction, I helped with multiple projects, such as building the live edge bar in the basement, drywalling, plumbing, some demolition and other various tasks," Duffy said. "After the renovations, I really think this is one of the best places on campus to do homework or simply hangout."
Ferris manufacturing engineering sophomore and Newman Center Treasurer Joshua Ranshaw finds the new space very inviting.
"I just like it because it is home, almost. Like it's a very home setting. There's a kitchen downstairs. There's usually always food for the sense of, like, snacky foods. They always have like cookies or brownies or chips and stuff. I guess I like it because it is homely and you can always come here and feel like you're at home," Ranshaw said.
Hureski hopes the renovations to the center will bring more students to the church.
"Our mission and purpose is to evangelize the campus of Ferris State, so we obviously want to get as many people involved with their faith as possible. You don't have to be Catholic to come here," Hureski said.
The Newman Center is open to all students every day from 8 a.m. to 11 p.m.
Click here for more from the Torch's News section.