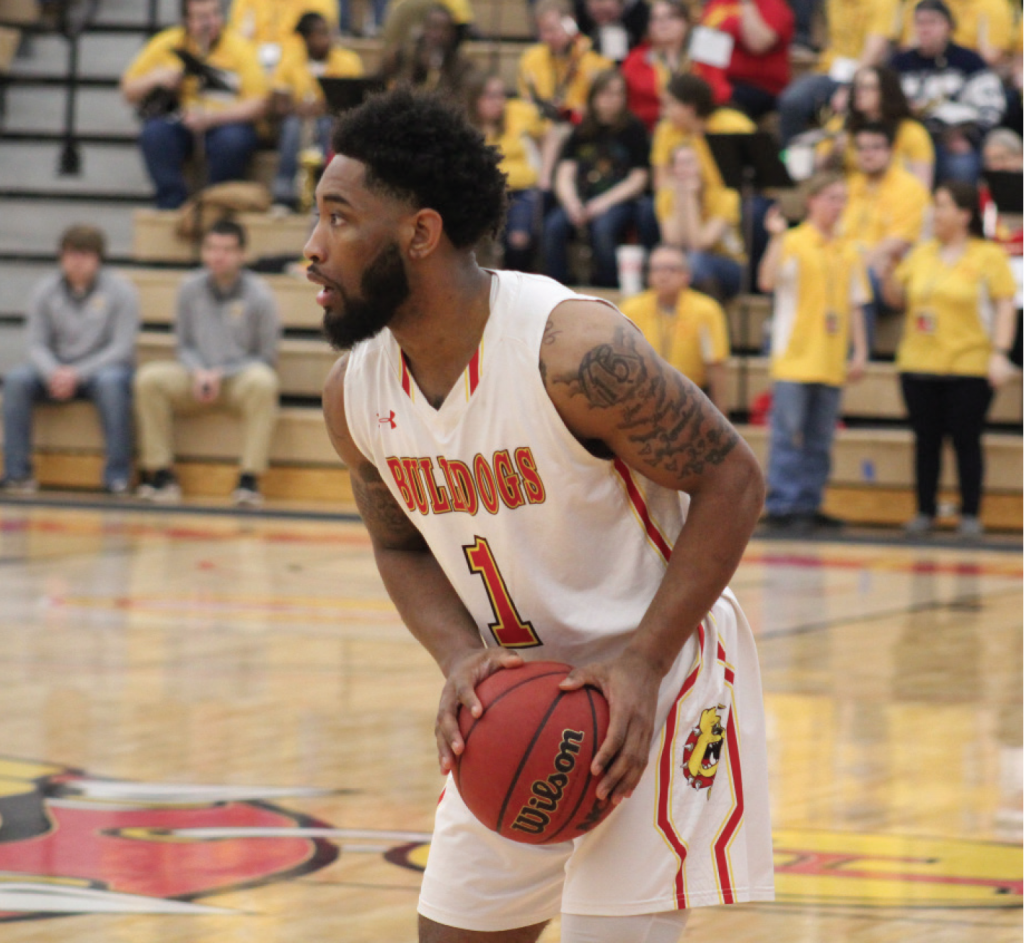 The Ferris men's basketball team dominated in a pair of Great Lakes Intercollegiate Athletic Conference (GLIAC) matchups to kick off February.
The Bulldogs swept the Tiffin Dragons in an 80-55 victory on Thursday, Feb. 8, before hitting the road again to defeat the Ashland Eagles with a 97-91 win in overtime on Saturday, Feb. 10.
In the competition against the Eagles, Ferris led by six points at halftime but Ashland quickly turned the game in their favor in the second half.
The Eagles pushed their lead to 73-70 with 1:19 to go before Ferris tied it up with a layup from senior guard Drew Cushingberry and a free-throw by senior wing Peter Firlik.
Ashland took hold of the game again as sophomore center Drew Noble connected on a three-point shot with two seconds left. It looked like the end for the Bulldogs until Firlik banked in a half-court three at the buzzer to force overtime.
In the extra session, the nationally third-ranked Bulldogs proved to be too much for the Eagles as they outscored them 21-15.
With the victory, Ferris improved to 25-1 overall and 15-1 in the GLIAC.
"We were prepared to shake their hands and say 'job well done,'" Head Coach Andy Bronkema said. "We were ready to do that if we needed to but tonight we didn't need to."
The win was the 13th straight for the Bulldogs and allows them to hold onto a three-game lead atop the conference.
With just four regular season contests remaining and a secured GLIAC Tournament berth, the Bulldogs hope to capture a second straight GLIAC regular season championship.
"Feeling confident with our preparation and proud of the results so far, we understand that we can't feel comfortable," junior center Zach Hankins said, who posted a team-high 23 points in the matchup against the Eagles. "There's always improvements to be made and ways to get better."
Ferris will go on the road again to Michigan Tech University on Thursday, Feb. 15, for a 7:30 p.m. game in Houghton before facing Northern Michigan University at 1 p.m., Saturday, Feb. 17, in Marquette.
Click here for more coverage of Ferris State basketball.