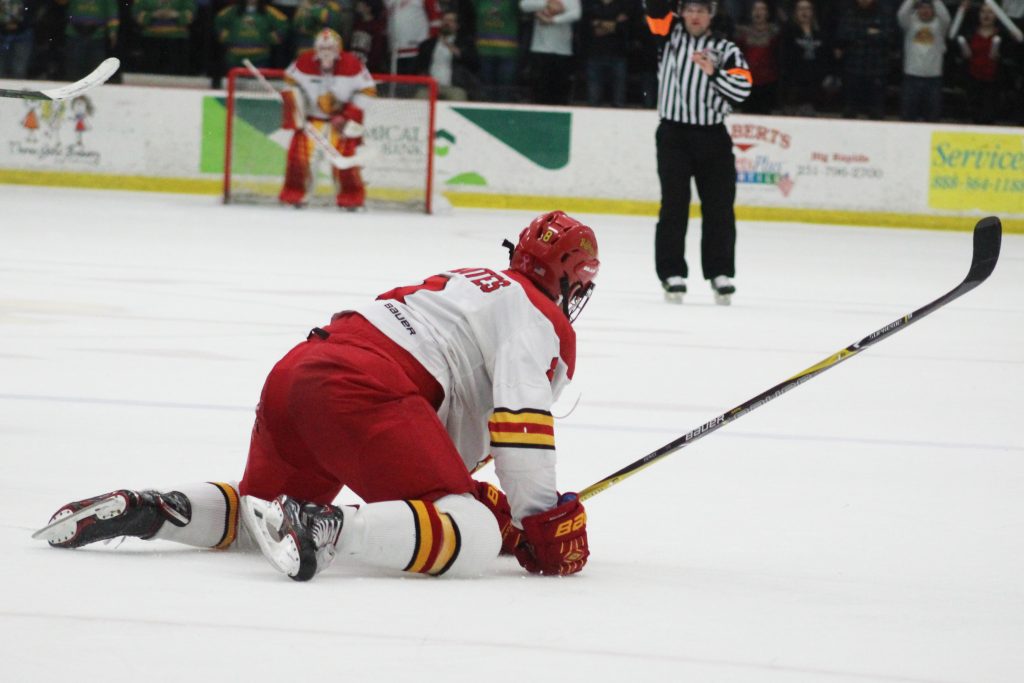 Ferris hockey is on the outside looking in after a rough 7-1 loss to the Minnesota State Mavericks on Friday, Feb. 16.
The Mavericks scored their first goal of the game less than 90 seconds into the opening period, setting the tone for an impressive offensive showing. With five goals scored by Minnesota in the second period alone, the Bulldogs were unable to keep pace.
Ferris freshman forward Lucas Finner scored the lone goal for the Dawgs, continuing his solid rookie campaign with his fifth goal of the year.
Junior goalkeeper Darren Smith also made a solid contribution, recording 43 saves.
The Dawgs now stand at a 12-20-1 overall record with a 9-15-1 Western Collegiate Hockey Association record.
With the regular season finale quickly approaching, the Bulldogs desperately needed to accumulate some wins to keep themselves in position to snag a seed in the WCHA playoffs. Tied for 8th in their conference, the Dawgs still have a chance to sneak into the postseason.
Ferris will be back in action at 8 p.m. Saturday, Feb. 17, to finish up the weekend series with the Mavericks.
Click here for more coverage of Ferris State hockey.