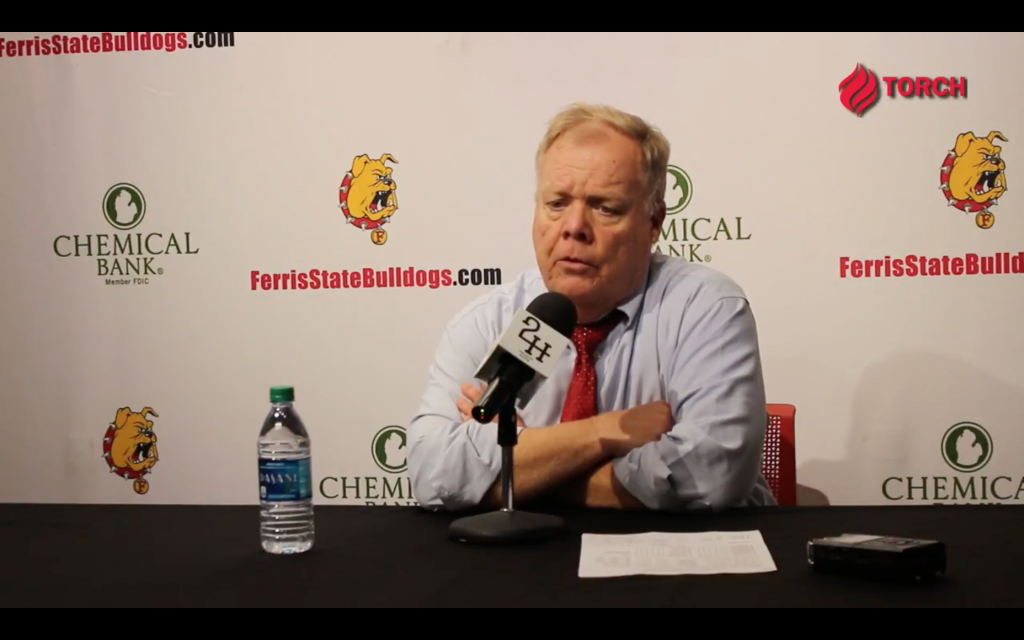 The Bulldogs were down their most important man on the bench this week as head coach Bob Daniels has been away from the team dealing with a family matter.
In a statement by Ferris State Athletics on Friday night, it was revealed that Daniels would not be accompanying the team on the trip to Minnesota State but is expected to rejoin the team early next week.
Assistant coaches Drew Famulak and Mark Kaufman were in control in place of Daniels on the road trip and have kept things going in Daniels' absence.
Athletics Communications Associate Harrison Watt declined to further comment on the matter.
The Bulldogs were 12-20-1 heading into their matchup with Minnesota State on Saturday night. Daniels is expected to be back with the team in time for an important matchup with Lake Superior State next weekend where playoff implications are on the line.
Click here for more coverage of Ferris State hockey.