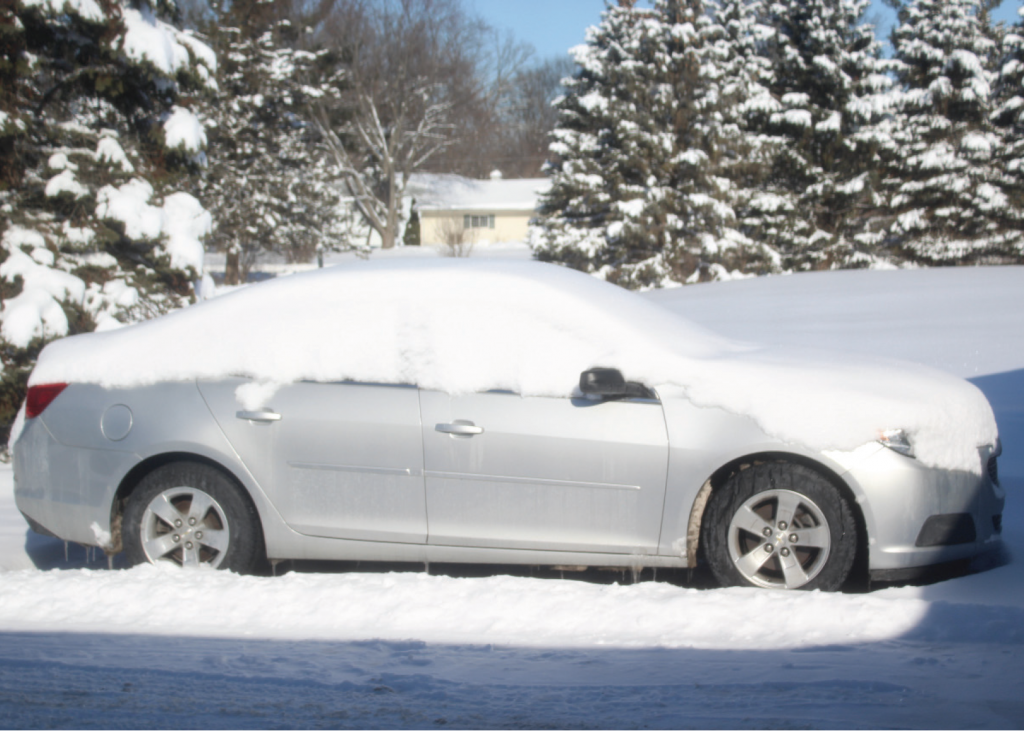 Driving to campus during the snowy season can be a dangerous and challenging task due to road conditions, time setbacks and costs that travelers must face.
"Gas is expensive. Driving 30 miles a day is cost-prohibitive sometimes. With the weather, I have to usually get up early if I know that it's going to be snowing. Pretty much this whole season, I have to get up about a half hour earlier than I usually do," Ferris welding engineering technology junior Robert Watson said. "I start work at 5:30 in the morning, so I usually leave an hour early just in case I find a problem, so I leave at 4:30. It's pretty brutal, especially because at that hour of the day, the plows haven't gone through yet."
When driving during bad weather, it is important to be extra mindful of surroundings and slow down if necessary.
"I have had a couple of days where I go like 40 mph in a 55. The first snow storm is always the worst because people don't know how to drive," Ferris technical and professional communications senior Sarah Kohler said.
Despite the harsh conditions, there are many options and tips available for commuters to help make their journeys more manageable. Students coming to campus from Grand Rapids can take advantage of the city busing system.
"I think they have it set up because there's such a large presence in Grand Rapids, like Ferris has a campus downtown, so it's through the Grand Rapids busing system. They send a bus up here I think four times a day. You can buy a bus pass for the semester or it's $5 per ride one way," Ferris pre-pharmacy junior Alyssa Baskerville said. "I've done this for two years, so the only problem I've had is that I've been a couple minutes late for my 8 a.m. but it's honestly a lot safer than me driving myself up here every day. I don't have to worry about crashing my car or getting in an accident."
Grand Rapids bus passes can be purchased at the Timme Center at the cost of $480 and are good for unlimited trips during the semester.
Students may think that faculty and staff cannot relate to this issue when classes are not canceled during a rough winter day. However, many professors also struggle to make it to campus safely.
"I live in Williamsburg, which is right outside of Traverse City. It's 90 miles and in good weather, it takes me an hour and a half. In the winter, it takes closer to two," Ferris professor and coordinator of technical and professional communications Sandy Balkema said. "In the winter, I make a point of not scheduling my classes before 9:30. If I know it's going to be a bad winter, I keep a spare set of clothes in the car. That way if I get stuck here in town, I can stay at a friend's house or in a hotel. I always have a hat, gloves and the kind of things you bring for a long trip."
Also accessible is the Commuter Lounge, a private area on the ground floor of the University Center where students who do not live on campus can relax between classes. Lockers in the lounge can be rented for no cost, with sign-up available in UC 129.
Click here for more from the Torch's News section.