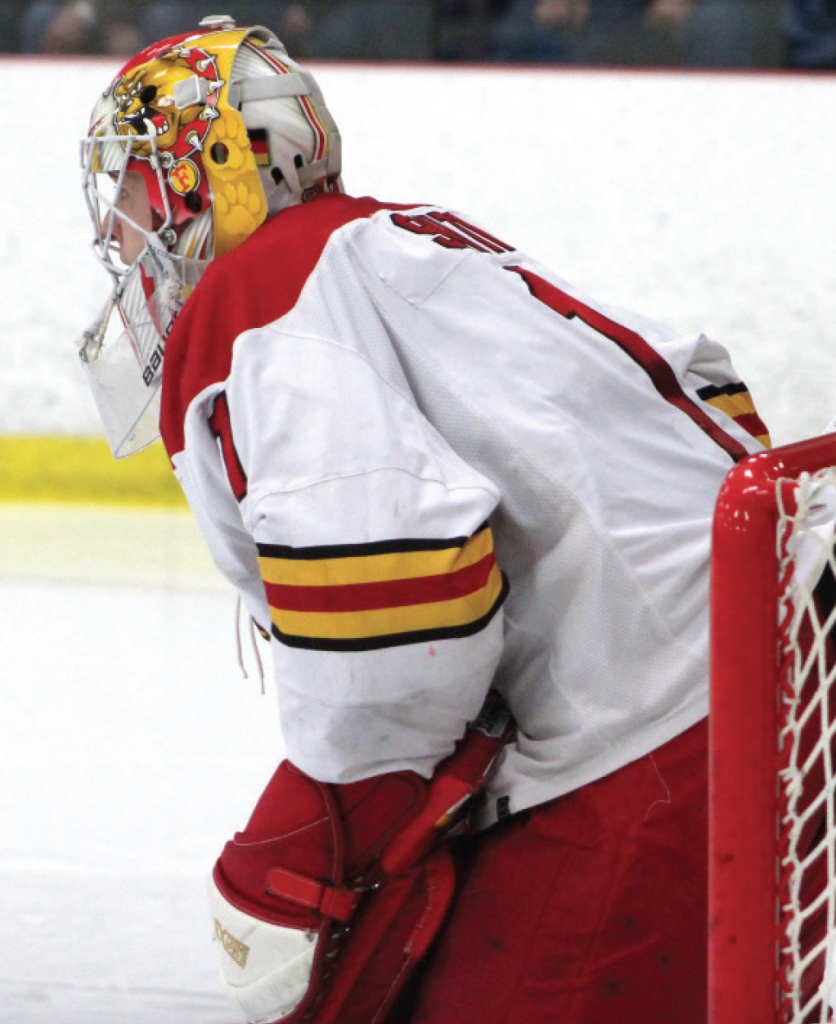 Just two years removed from their first ever Western Collegiate Hockey Association (WCHA) title, the Bulldog hockey team will be fighting for their playoff lives this weekend when they host the Lake Superior State Lakers.
It's been a tough campaign for the Bulldogs. After an impressive November, it appeared as if Ferris was going to put last season in the past with another championship run, but since mid-way through December, Ferris has won only three of their past 15 games. Including the sweep at home against Michigan Tech at the end of January, that gives them two wins in six weekend's worth of hockey.
Over the course of the past 15 games, the Bulldogs have been swept five times with two of those coming on home ice. They've scored an average of 1.87 goals per game over that timespan while allowing an average of 3.87 goals per game, giving them an average of minus-two per game.
The Bulldogs will face a Lake Superior State team that has found a way to stay alive in the playoff picture. Winners of four in a row, the Lakers have put together back to back sweeps on the road against Bemidji State and Alaska-Anchorage.
The Lakers who were a long shot for the playoffs just a few weeks ago have gotten help from their winning streak and the Bulldogs losing streak and now sit only one point back of the Bulldogs.
The Lakers are led by senior forward J.T. Henke who has nine goals and 18 assists for 27 points in 34 games this season. The Lakers also have two double digit goal scores in sophomore Max Humitz with 13 goals and junior Anthony Nellis with 12.
The Lakers sit behind Ferris in every major category except two, the powerplay and penalty kill. Those two categories may be the most important as the Bulldogs have seen games lost due to special teams play multiple times this season.
Winning streaks and past play aside, everything comes down to this weekend's matchup. Whichever team wins the next 120 minutes of hockey between the Bulldogs and Lakers earns their way into the playoffs.
With that, the Bulldogs still have an opportunity to climb all the way up to sixth in the standings as Alabama-Huntsville and Alaska sit just two points ahead in the standings. The Dawgs can finish as high as sixth or as low as ninth.
Playoffs or not, this weekend means everything.
The Bulldogs host the Lakers Friday, Feb. 23, and Saturday, Feb. 24, at Ewigleben Ice Arena. Both games are scheduled for a 7:07 p.m. puck drop.
Click here for more coverage of Ferris State hockey.