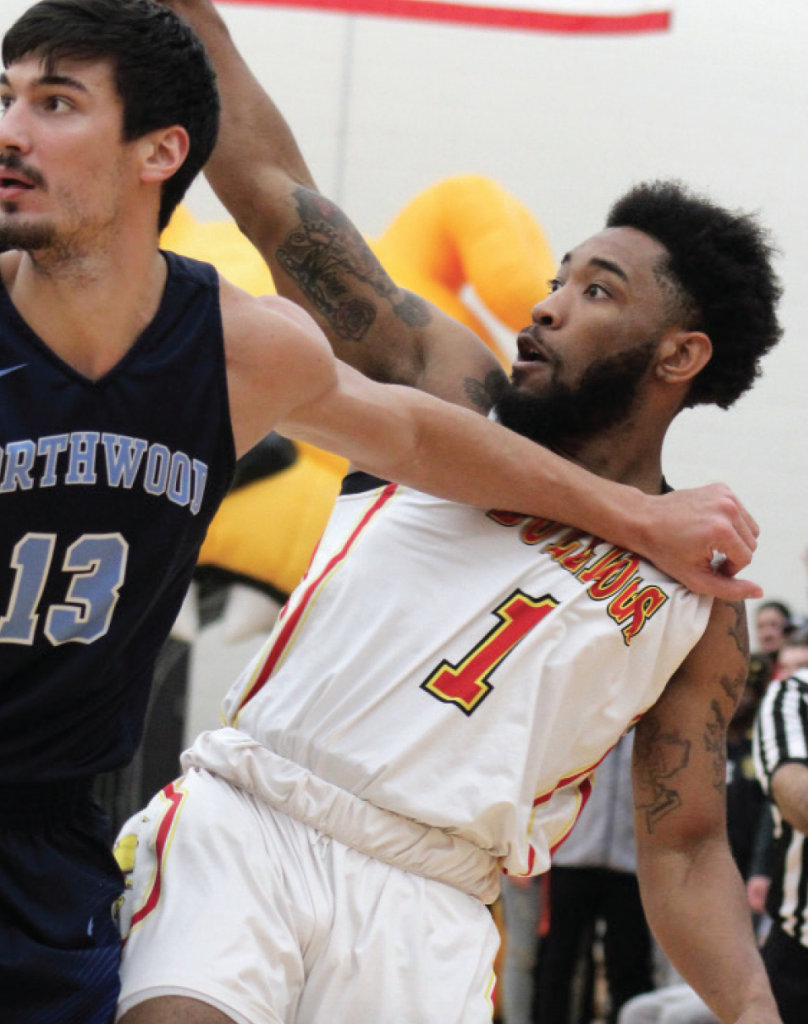 Managing multiple classes is tough as it is but managing multiple sports has become normal for Ferris junior Deshaun Thrower.
A native of Muskegon, where he won a State Championship in Basketball and was a part of back-to-back State Championship runner up teams in football, Thrower has settled into Ferris where he has been used both on the gridiron and court.
"There's been a whole year of him meshing with us, so he settled in real good during that red-shirt guy. He's a we guy not a me guy so it's real easy," Head Coach Andy Bronkema said.
Thrower was named Mr. Basketball in Michigan after leading the Muskegon Big Reds to a State Championship in his senior season and came runner up in 2013 in the Mr. Football voting, while earning the Class A player of the Year award. Thrower's high school career was impressive enough to earn him an opportunity at Division I's Stony Brook University before transferring to Ferris.
Thrower redshirted last season on the court before settling in nicely this season as one of the Bulldogs' leaders off the bench. Thrower has led the team in minutes off the bench this season and has led the team in scoring off the bench with 6.9 points per game while shooting at 70.3 percent. Thrower's presence has been a driving force in providing consistency for the Bulldogs throughout a game regardless of who's on the floor at any given time.
"That's the key to our whole team is our depth. He's the first one off the bench," Bronkema said.
Thrower also managed to see action in nine games for the Ferris football team in the fall as defensive back, bringing in five tackles while getting a chance to display his athleticism with a punt return of 19 yards.
The 6-foot-1-inch, 200-pound junior has had no trouble balancing the obligations of playing multiple sports in college and has shown no signs of slowing down, providing a light to a very bright future for the Bulldogs.
"He's on a path that a lot of our guys are on to continue to get better. The sky is the limit and I expect him to get better and better each and every day. He's got potential in a lot of areas. He will become a better a player and a better person," Bronkema said.
Click here for more coverage of Ferris State basketball.