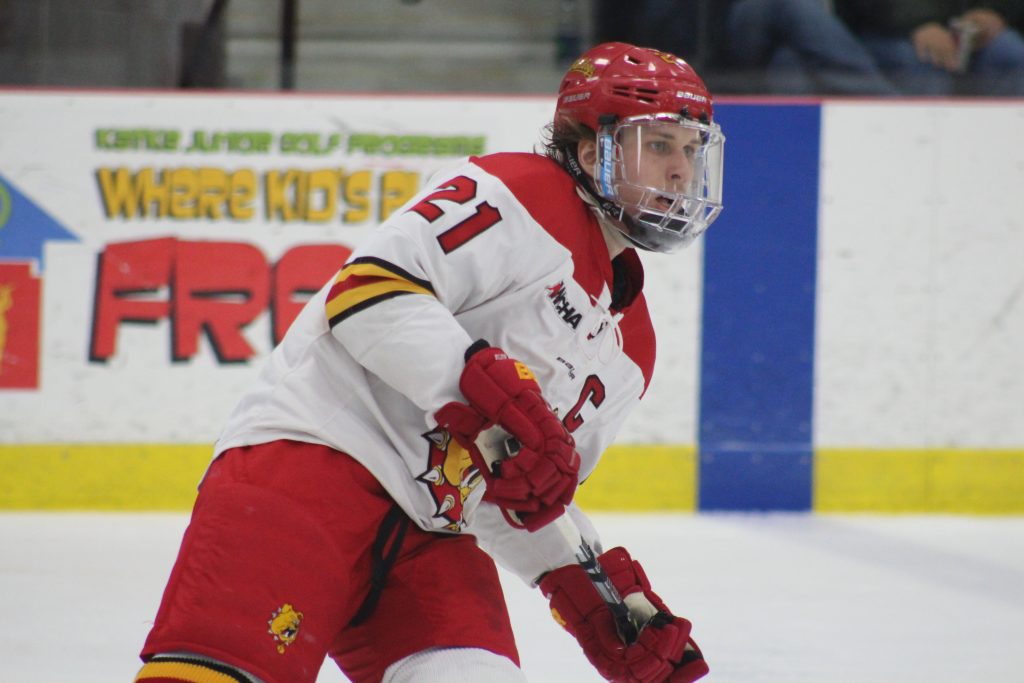 One of the most important games of the season for Ferris hockey is in the books and the Bulldogs have punched their ticket to the Western Collegiate Hockey Association (WCHA) playoffs with a 4-1 victory over the Lake Superior State University (LSSU) Lakers.
In terms of the playoff picture, Ferris was on the outside looking in heading into Friday, Feb. 23rd's matchup with LSSU. That all changed however, when junior forward Corey Mackin netted a goal less than a minute into the opening period.
"They were definitely hot coming in and we knew they had a bye week and we knew it was going to be a big game," Mackin said. "We were going to get their best and we did and I think we covered it well."
Mackin was the star of the night, providing the Bulldogs with two goals. He wasn't the only one to get in on the action though, as senior defenseman Zach Szajner netted his first goal of the year and freshman forward Coale Norris took advantage of an empty net to seal the victory.
Head Coach Bob Daniels was back with the team after being absent from last weekend's action against Minnesota State.
"I was really happy with the way the guys played," Daniels said. "Darren Smith had an outstanding game. There was a lot of great chances for both teams and I thought Darren stood tall."
Smith had a great game indeed, recording 37 saves and covering just about everything that came his way.
The Bulldogs still have to finish up action with the Lakers at 7:07 p.m. on Saturday, Feb. 24, inside Wink Arena but Daniels and his team can sleep easy tonight knowing they have secured a playoff berth.
Official pairings for the WCHA playoffs will be determined and announced following the conclusion of Saturday's game.
Click here for more coverage of Ferris State hockey.