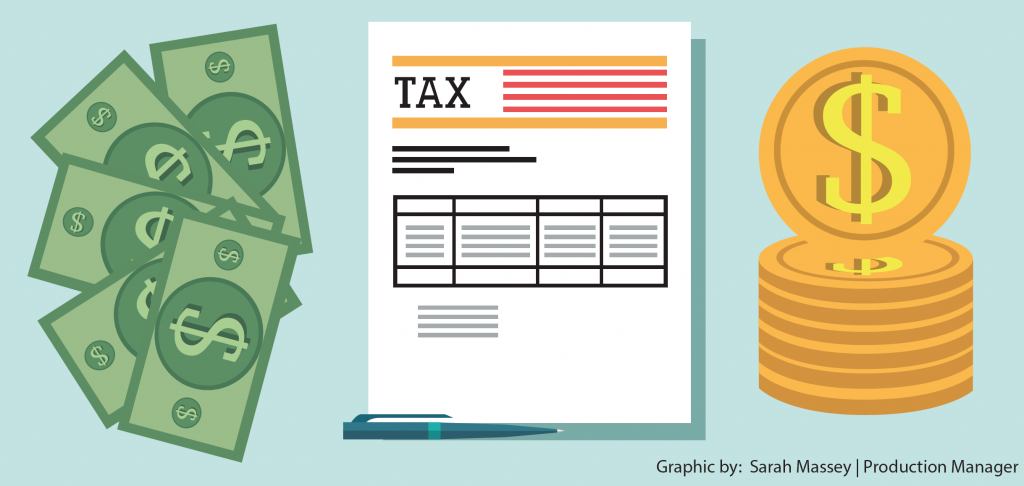 In addition to spring approaching, another season is consuming Americans—tax season.
Ferris accounting professor James Shimko thinks that everyone should be knowledgeable on how to do their taxes.
"It's something everyone has to do and everyone should be at least familiar with the process. It's something that you don't want to forget about and ignore," Shimko said.
Yet, education on taxes is not widespread. Many students lack the knowledge necessary to file taxes on their own. This is true of Ferris biochemistry sophomore Emily Proksch, who is filing her taxes for the first time this year but will not be doing it alone.
"I have not done taxes yet before. My parents are going to help me," Proksch said.
Other students lack this experience and rely on their parents for help, as well. Ferris sports communication sophomore Celeste Moore said she has never had to file taxes before because she doesn't work. However, she said her parents will help her when the time comes.
"My mom does them but I've never sat down with her and paid attention. My parents will probably help. I think a lot of people need help with that. If it wasn't for their parents, they wouldn't know," Moore said.
Shimko believes students should learn from their parents and be involved in filing their taxes.
"Students should definitely be involved, even if their parents do it, because it's their taxes. So being able to understand when you graduate and not working with your parents, you should be learning about it and eventually helping your parents do it," Shimko said.
Shimko advises students to try MyFreeTaxes.com, a free online tax filing service. The website, sponsored by United Way and H&R Block, allows people with an income lower than $66,000 to file their state and federal taxes for free.
"A lot of people around this campus or even in the community could qualify for that and they don't use it. Of course, that's a self-prepare system but most people have it simple enough that they just have to enter the data that they get on their W-2 and answer a few questions and then they're ready to file. To me, if you're new and starting it and want to do it yourself, that's the best place to start," Shimko said.
Other software students can use to file taxes include TurboTax, Credit Karma and H&R Block.
As far as educating future generations on taxes, Proksch suggests that students would benefit from taking a class on the subject.
"Probably just have a basic general education class since no one really knows how to do their taxes. They just kind of figure them out on their own," Proksch said.
Click here for more from the Torch's News section.