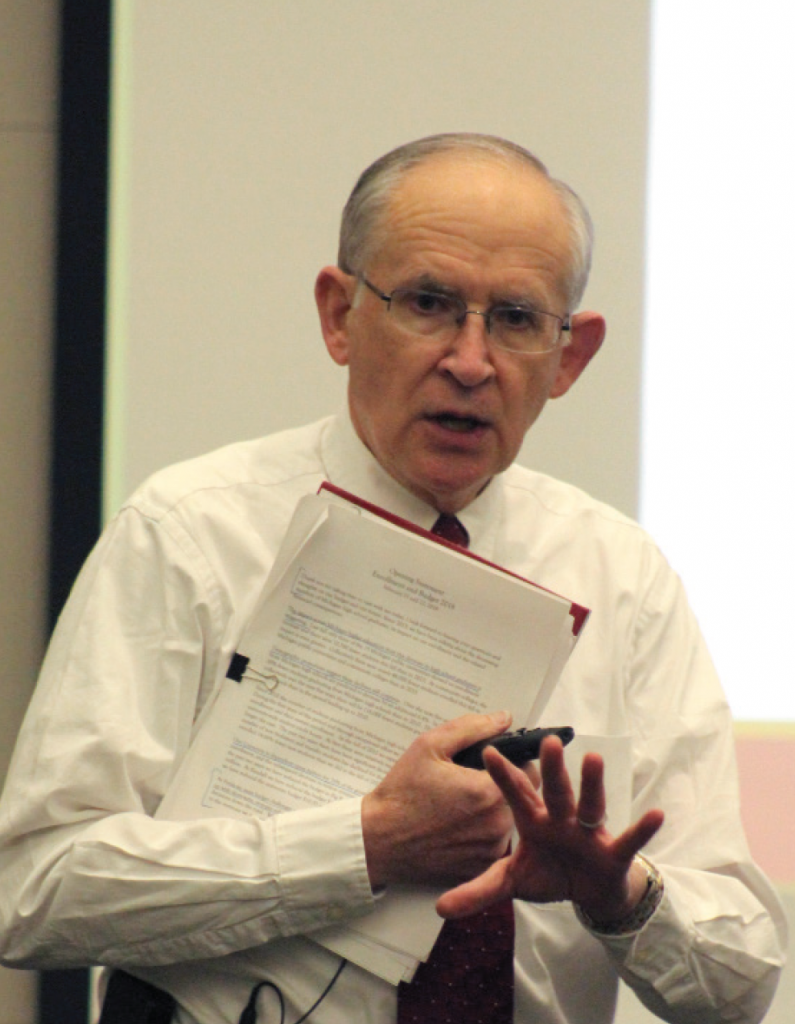 Ferris is making plans to reduce the university budget by upwards of 10.5 percent over the next four years.
In the last two years, Ferris has reduced the university budget by $9.25 million and is likely to continue on that pace for the next four years. On Wednesday, Feb. 21, and Thursday, Feb. 22, Ferris President David Eisler held a total of three presentations for faculty and staff about the state of the budget at Ferris.
At those meetings, Eisler discussed that the university is planning to make cuts of $4 million or $5 million in each of the next four years—totaling between $17 million and $20 million.
"I'm grateful for the work you do. This is not an easy message to deliver and it's certainly a sobering message to hear but I believe in our university, I believe in our people, I believe in our education and I believe in our students," Eisler said to a room packed with faculty and staff.
As of the 2017-18 academic year, Ferris has a budget of $211.4 million. If the maximum predicted cuts of $20 million occur, during the 2021-22 academic year Ferris will be working with an operating budget 10.5 percent smaller than the current budget. While it is still unknown which areas will see cuts, some faculty members at Ferris are worried about what it could mean for their jobs and for the university.
During the final budget presentation, Ferris custodial worker Jeff Morey addressed President Eisler with concerns about the shrinking number of custodial workers on campus.
"We're losing position after position in the custodial field. A good example is the SRC, just one of many: four people used to be on the main floor of the SRC for a seven-day-a-week operation. We now have two people there for a seven-day operation and the building is going to get bigger," Morey said. "The bottom line is we're going to lose more custodials based on this new down drop and it's really disheartening watching our areas go down the toilet."
The cuts are part of a plan to combat the continuous decrease in Michigan high school graduates, which is impacting college enrollment. Tuition makes up 76 percent of Ferris' general fund and the university has seen a 10.3 percent decrease in first time in any college (FTIAC) students since 2013 and a decline of 19,754 student credit hours since 2014. Ferris is pushing hard to increase enrollment in order to reduce budget cuts but enrollment has declined in almost every Michigan university this year and high school graduation rates are predicted to continue a steady decline over the next few years as well.
Enrollment is unlikely to increase any time soon and until there is a change in that trend, Ferris will have to continue to find ways to pinch pennies for the foreseeable future.
These changes have some students worried about what this will mean for the university.
"I think that we already have a really low budget school and it's just going to get progressively worse," Ferris welding engineering freshman Christian Bottke said. "I think that they already don't spend enough money on almost anything here at Ferris and that just about everything needs more money. So no, I don't see any areas that are wasting, just areas that need more money."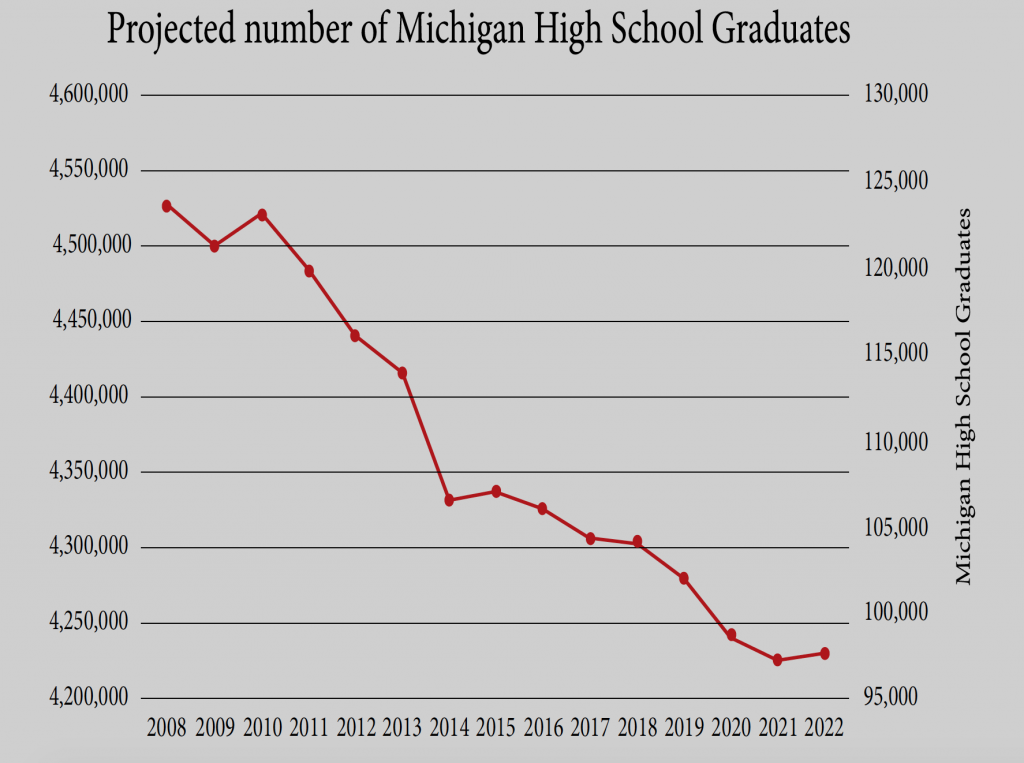 Click here for more from the Torch's News section.