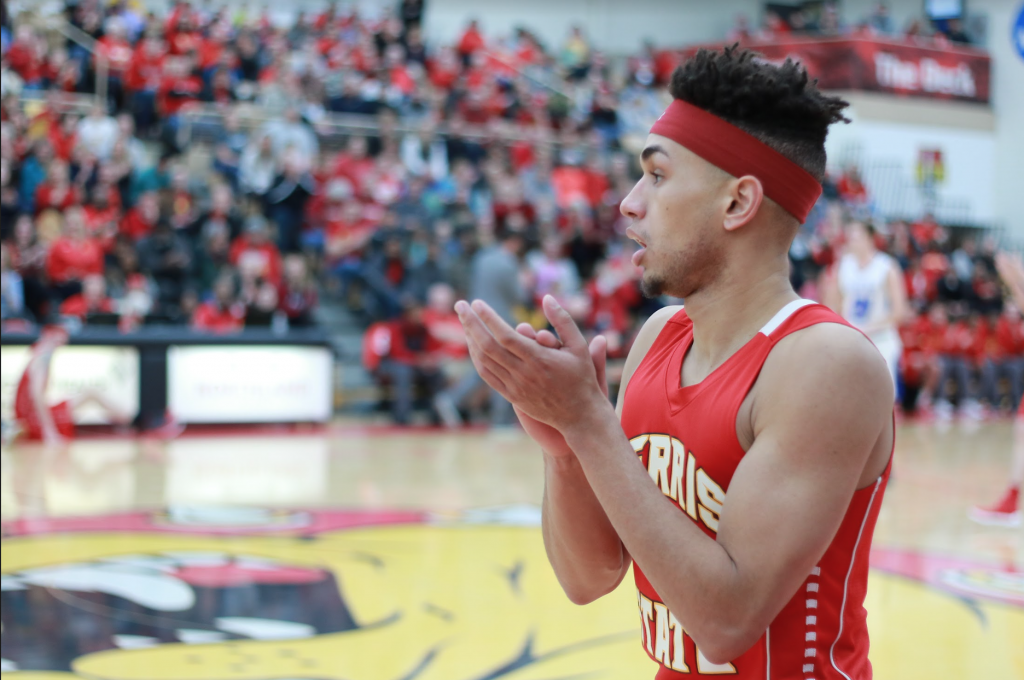 It was just another day for the Ferris men's basketball team when they took the hardwood Wednesday, Feb. 28.
The Saginaw Valley State University Cardinals made the trip to Wink Arena for the Great Lakes Intercollegiate Athletic Conference (GLIAC) Tournament quarterfinals but quickly exited with the bitter taste of a 113-84 defeat.
Ferris junior center Zach Hankins continued his dominance, recording a double-double with 12 points and 11 rebounds. Senior guard DeShaun Thrower came off the bench to lead the Bulldogs in scoring with 20 points, also adding two rebounds and two steals.
The Bulldogs played very well on the offensive side of the ball, hitting 64.2 percent of their shots from the field and leading by 32 points at one time in the game.
With the victory, the Dawgs added their 18th straight win and now stand at a 30-1 overall record.
Being the No. 1 seed in the GLIAC Tournament, the Bulldogs earned the right to host their semi-finals matchup.
The No. 4 seed Ashland Eagles will travel to Big Rapids to play the Dawgs at 3 p.m. Saturday, March 3, inside Wink Arena.
Click here for more coverage of Ferris State basketball.