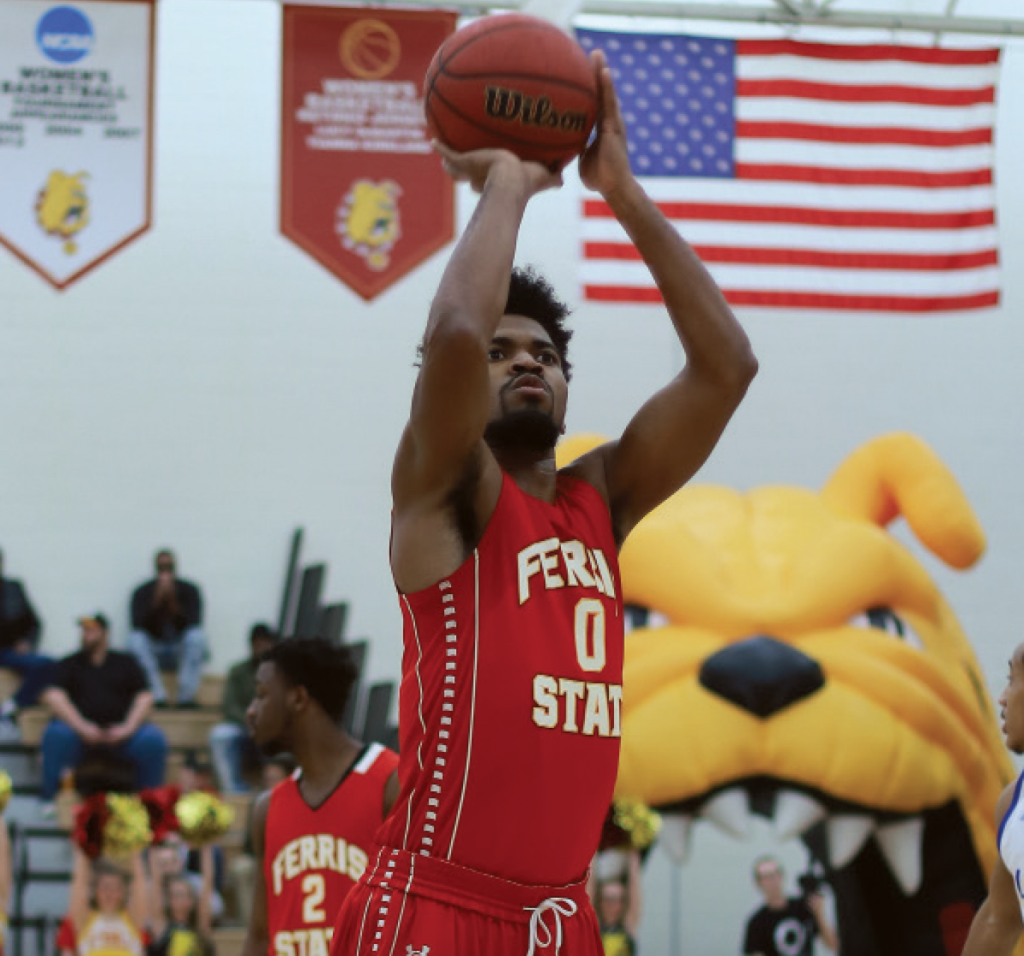 While the Ferris men's basketball team has continued to build one of the strongest resumes in college basketball, three players have quietly slipped into the history books.
Ferris junior Zachary Hankins and seniors Noah King and Drew Cushingberry have recently reached the 1,000-point club and not only is that special for the players themselves, it also shines a light on just how special this program has been over the last few years.
"I feel like it's just a testament to the teams I've been a part of. When I first got here, I wasn't thinking about being a thousand-point scorer, it's something that just kind of came up through my teammates. I truly believe that when we win, the personal accolades will follow," King said.
King earned his 1,000th point on the road against Michigan Technological University on Feb. 15—a game where King hit a three at the buzzer to send the game into overtime and the Bulldogs left with an 89-84 victory.
Hankins has continued to build the mark he is leaving at Ferris as he reached the club as a junior, something that makes the accomplishment all that much more impressive.
"It makes me feel accomplished but especially to have two other guys do it with me just shows that this core group I came in with has so much talent. It's a testament to the way we play," Hankins said.
As the personal accolades continue to build for members of the Bulldogs, the feeling within the team surrounding this season continues to reflect on how special of a year it's been.
"It's been a grind but now that I look back on it, it is the greatest season I've had in my career in anywhere. Not a lot of teams win 29 games in the regular season. I give the credit to Coach Bronkema. He had the faith in us to have a thirty-game season and we got the job done each and every day," King said.
Now the Bulldogs are off to the GLIAC tournament where they will try to win their fourth straight title.
Click here for more coverage of Ferris State basketball.