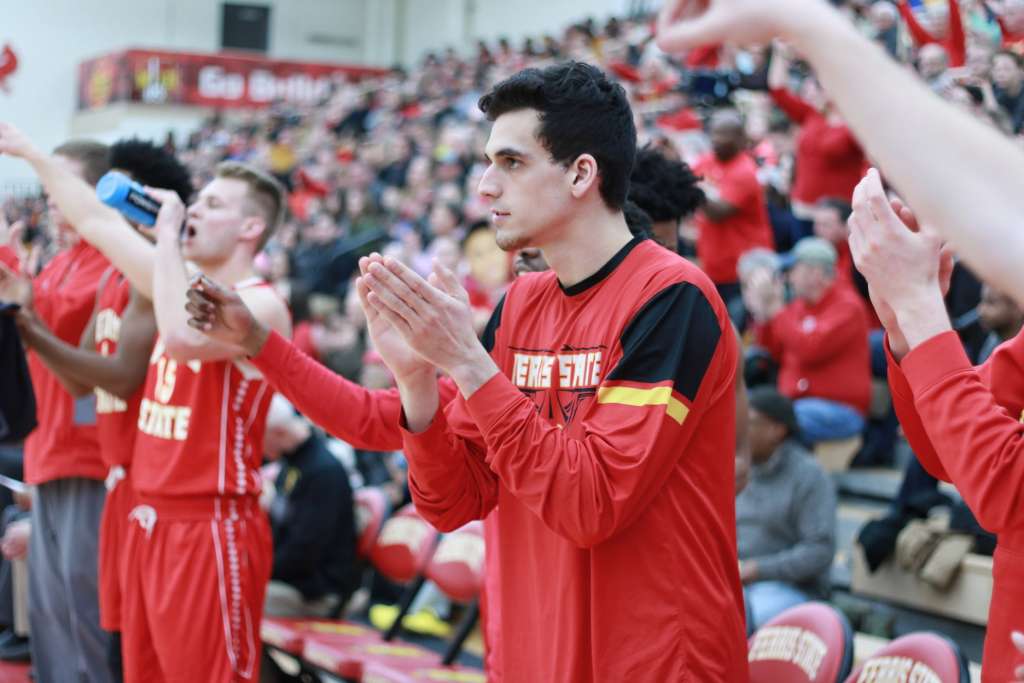 While Ferris students soaked up sunshine Saturday, March 3, the men's basketball team was busy bringing down the Ashland Eagles with an 85-66 victory in the Great Lakes Intercollegiate Athletic Conference (GLIAC) Tournament semi-finals.
Coming into their matchup with the Eagles, the Bulldogs were winners of 18-straight contests and were ready to earn the chance to win their fourth-straight GLIAC Tournament title.
The first half of the contest proved difficult for Ferris, as the team struggled to get going offensively, going just 1-5 on shots and turning the ball over twice in the first five minutes of the contest.
It was smooth sailing for the Dawgs from that point on however, as they finished up the first half going 15-29 from the floor and sinking five 3-point shots to own a 40-30 lead at the half.
Ferris came out of the lockers ready to make the Eagles a flightless bird, making an outstanding 60 percent of their shots from the field and 66.7 percent from beyond the arc.
Senior guard Noah King was the centerpiece of the Bulldogs' offense, as he lead the team in scoring with 24 points while draining seven 3-point shots. King also added five assists and three rebounds.
Junior center Zach Hankins continued his dominance, recording 21 points and five rebounds and a monstrous five blocks as well.
The Bulldogs now stand with a 31-1 overall, continuing to re-write the Ferris history books with a record-breaking season.
Ferris will move to the GLIAC Tournament finals for the fourth-straight year. The Bulldogs will face off with the winner of today's matchup of Lake Superior State University and Michigan Tech. University.
The GLIAC Tournament Finals will take place at 3 p.m. Sunday, March 4, inside Jim Wink Arena.
Click here for more coverage of Ferris State basketball.