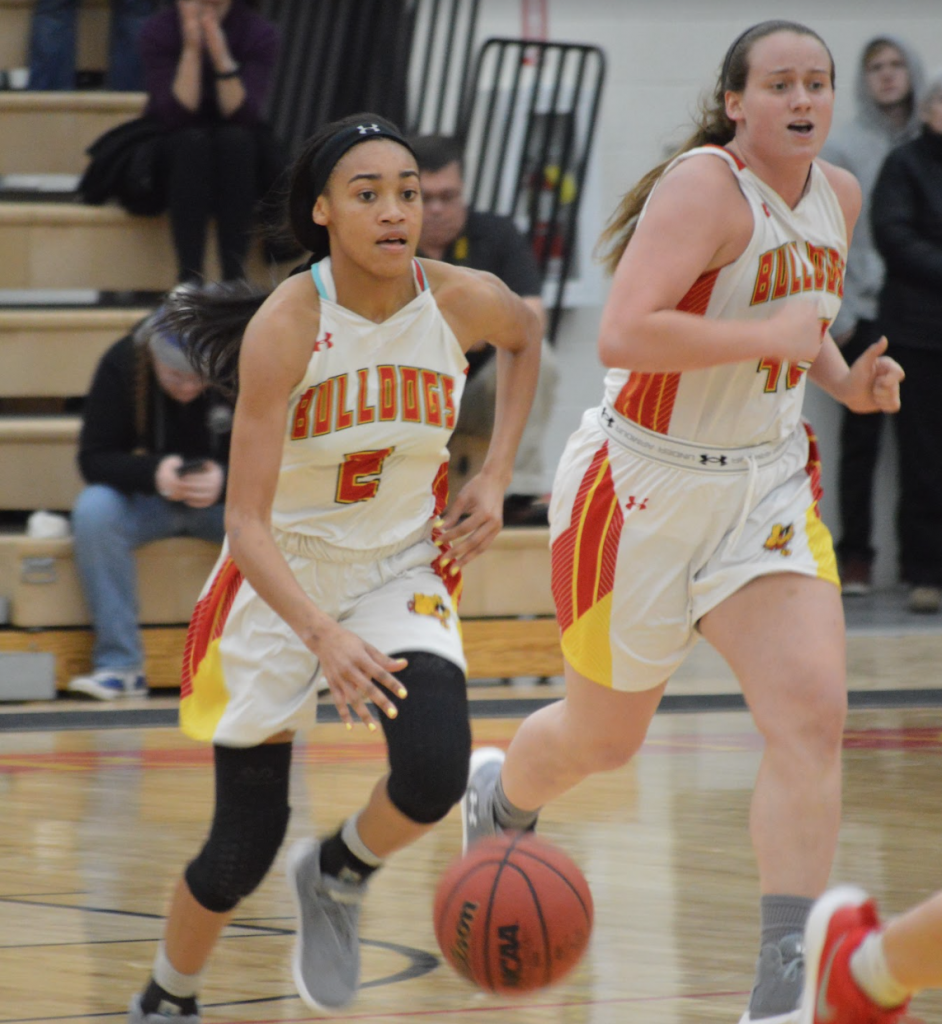 The clock struck midnight on the Cinderella story that was the Ferris women's basketball team's post-season run Saturday, March 3.
Three days removed from an underdog victory over the No. 5 seed Michigan Tech Huskies, the Bulldogs were riding the hype train heading into their matchup with the No. 3 Grand Valley State University (GVSU) Lakers.
The engine on that train was full-steam ahead in the first quarter of the Great Lakes Intercollegiate Athletic Conference (GLIAC) Tournament semi-finals, as the Bulldogs went on a 10-0 run to start and headed into the half with a 24-21 lead.
The Dawgs quickly ran out of steam in the second half however, as GVSU pulled away.
Senior forward Rachel McInerney had a rough night, going 3-13 from the field for just six points. Senior guard Leah Humes was an offensive bright spot for the Dawgs, recording a team-high 11 points.
Sophomore forward Lilly George led the way for the Bulldogs on the glass, pulling in an eye-popping 17 rebounds and adding six points in the losing effort.
Ferris ends their season with an overall record of 15-15, a major improvement from last year's 5-22 record.
With a young lineup and plenty of talent to spare, the Bulldogs will look to build off this season in hopes of another GLIAC Tournament berth in the 2018-19 season.
Click here for more coverage of Ferris State basketball.