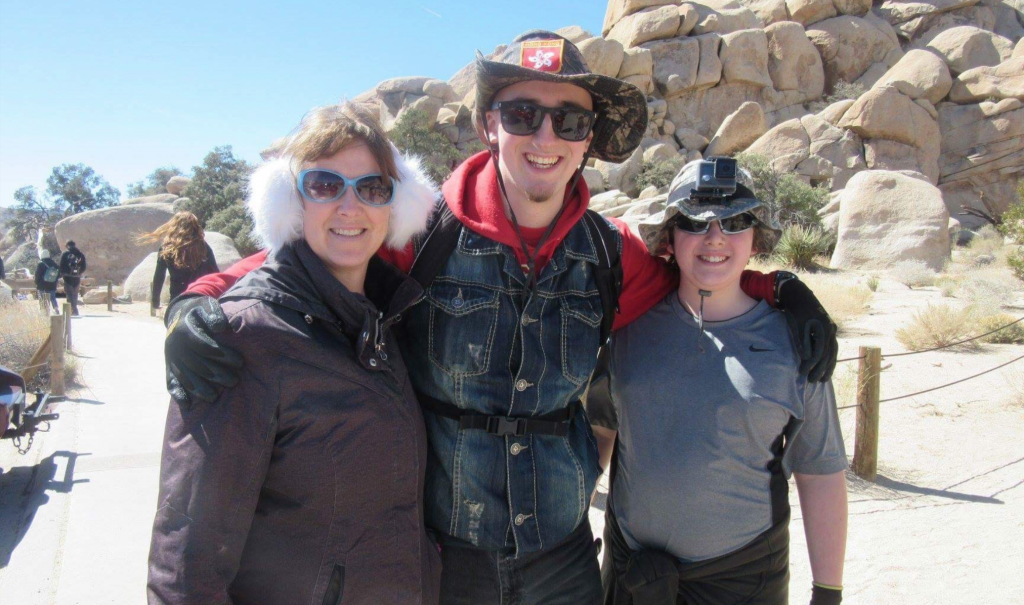 As the first few days of March concluded, many students traded backpacks for suitcases and headed on vacation for spring break.
Bulldogs visited a variety of different places for a variety of different reasons. Some enjoyed warm weather while others faced the cold to travel during their break.
Juarez, Mexico
Ferris product design engineering technology senior Ashley Smith spent spring break doing charity work.
Smith went to Juarez, Mexico, where she worked with her RSO, His House Christian Fellowship, to build houses for those in need. According to Smith, 22 Ferris students and seven students from Northern Michigan University went on the trip.
"The main portion of the trip was spent building houses for two families in Juarez. We had enough people on the trip to build one house per team," Smith said.
Smith's team built a house for the Rincon family, who expressed gratitude once the building was completed.
"My absolute favorite part was after we finished the house and had the opportunity to dedicate the house to the family. Javier, the father of the family, shared with us his gratitude for everything that we had done for him and his family and he gave all the glory to God, thanking Him for us, the house and for everything," Smith said.
Smith said the group also read scripture and prayed over the house and the family following the house's completion.
"Overall, it was a really great experience. I am glad I was able to join in the work God has been doing in Juarez," Smith said.
Napakiak and Anchorage, Alaska
Ferris undecided sophomore Eric Los endured colder weather during his trip to Napakiak and Anchorage, Alaska.
Los said he went with one of his sisters, Ferris alum Angie VanAntwerp, to visit his other sister, Ferris alum Jenny Lanning, and his brother-in-law, Peter Lanning.
"We visited my sister, who is a first grade teacher in Napakiak and we helped her teach her class," Los said. "It was very difficult saying goodbye to the first grade class."
Los also spent three days in Anchorage, Alaska.
"Coincidentally, we got there right when they were starting the Iditarod, the biggest dog sled race in the world. There was a huge festival with fair rides, snow sculptures and a fur auction. At the start of the Iditarod, they had the 'Running of the Reindeer,' where we were able to run down the streets alongside reindeer," Los said.
Los said he enjoyed the trip, despite Alaska having colder weather than Michigan.
"It was a great experience, seeing a different part of the world and trying all the different kinds of food. I learned a lot about their culture and how different their way of life is from ours," Los said.
Yucaipa, California
Ferris applied speech communication sophomore Tristan Scribner had some family time during his vacation to Yucaipa, California.
Scribner went with his mom and brother to visit his grandparents, aunt and uncle, who live in Yucaipa.
"We like to go see my 97-year-old grandfather and spend time out there with my aunt and uncle. They housed us so we wouldn't have to pay for a hotel," Scribner said.
Scribner and his family visited many destinations during their time in California.
"On this trip, we went to many Arabic shops and restaurants because they are our favorite, hiked in Joshua Tree National Park, toured the Queen Mary and just spent time with family," Scribner said. "We go to Joshua Tree every year we go to California. It happens to be my favorite place to go over there."
Scribner also went to Huntington Beach and Desert Hot Springs.
"It was great. We had so much fun. Our vacation definitely made our week so much fun," Scribner said.
Click here for more from the Torch's News section.