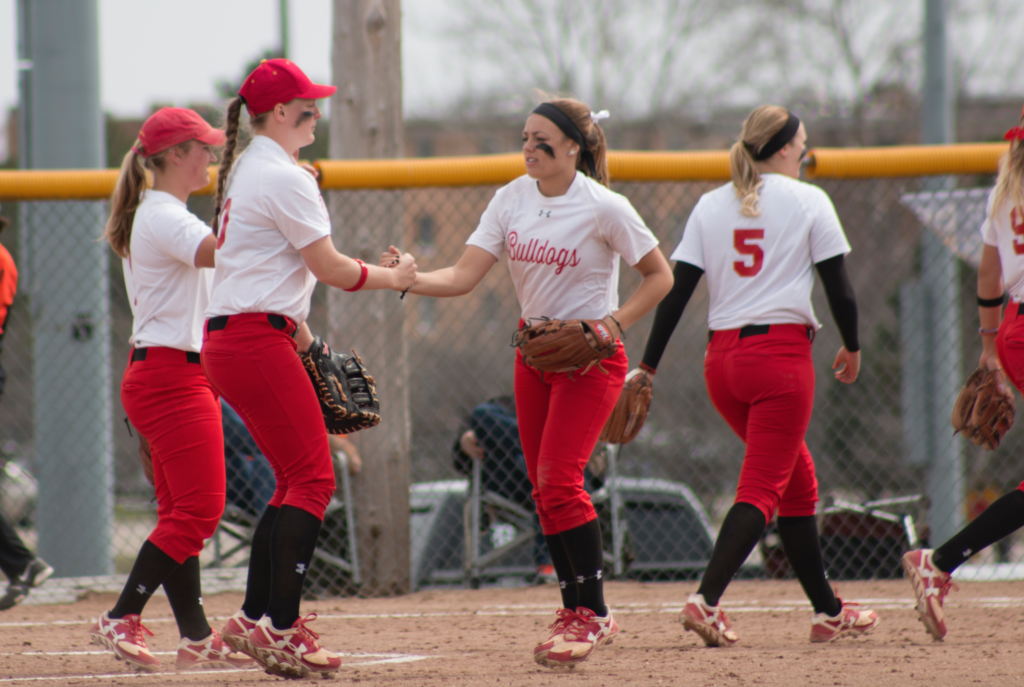 While many students hit the beaches over spring break, members of the Ferris softball team focused on hitting dingers as part of their spring training.
The Bulldogs were down in Clermont, Fla., for their annual spring training trip that saw the team play a total 12 games over the course of six days. With the help of daily double headers, the diamond certainly took priority over the sandy beaches for the team.
"As fun as it is to be playing in Florida, our team is pretty good at recognizing that we're down here to compete and win some games," Ferris junior Lexi Hongisto said. "Most of our time is consumed by playing games and also traveling to and from the fields."
The Bulldogs were able to go 6-6 during their trip for an even .500 winning percentage and saw action against a diverse list of teams including Merrimack College and the University of Illinois Springfield.
"Being able to pick up some tough wins in spring training is a great thing for our team. By playing and winning some tight and close games we learned how to have grit and work through adversity," Ferris junior Jacki Stone said. "Each game is a new battle and having a few tough wins under our belt will definitely help us be able to stay focused, calm, and have a 'never give up' sort of attitude in close games."
The program has used the annual trip to help the team develop a strong bond heading into the season while also giving opportunities for different players throughout the lineup to showcase their talent.
"Spring training is a huge trip for our team that helps us prepare in so many ways for the rest of the season. Playing so many games in such a short time really gives our coaching staff the opportunity to get different looks at different players. We have so many talented players on our team that our coaching staff is going to have a hard time narrowing down starting lineups come conference play," Hongisto said.
The Bulldogs look to battle to the top of the conference this season after finishing with an 18-23 (11-11 conference) record a year ago, good enough for seventh in the GLIAC.
The Bulldogs will begin conference play on the road March 21 against Grand Valley State University in the first game of a double header set for the day. The first pitch is scheduled for 3 p.m. at GVSU softball field.
Click here for more coverage of Ferris State softball.