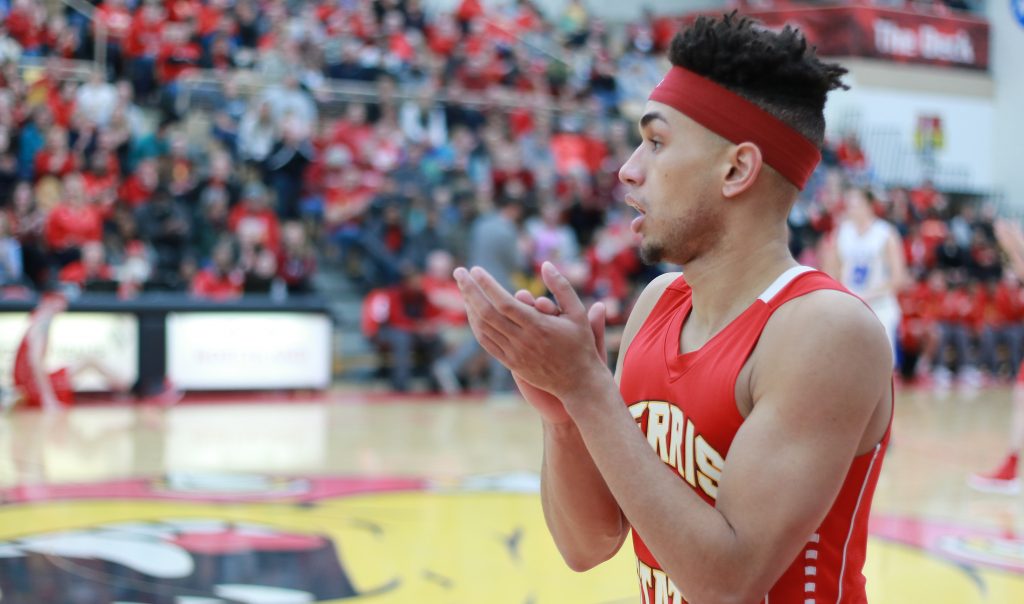 The Ferris men's basketball team is headed to the NCAA Division II Final Four for the first time in school history.
To say the Bulldogs had their hands full Tuesday, March 20 when they took on Barry University in the NCAA Division II Elite Eight would be an understatement.
Ferris head coach Andy Bronkema said during his post-game interview, "I thought it was a great game, it was back and forth. I was proud of our defense, because they're hard to guard, they space the floor so well, they're well coached, they saw a few of the things we were trying to do, and they did expose them."
After earning the No. 1 seed in this year's Elite Eight, the Bulldogs were handed an underrated Buccaneer squad hailing from Miami, Fla. Ferris was given all it could handle, ultimately coming out on top with an 87-84 victory.
The Bulldogs played well to start the game, leading by as many as 15 points in the first ten minutes of the game. Senior guard Drew Cushingberry was a big reason why, recording 11 points on 4/4 shooting in that span.
Cushingberry had this to say in his post-game interview, "I knew coming into the game I had to be aggressive at the beginning of the game. So that was my goal coming into the game."
Barry however, showed that they made the Elite Eight for a reason, storming back and cutting the Dawgs' lead to two points at halftime.
Once again, Ferris heated up at the start of the second half, obtaining yet another double-digit lead. The Buccaneers remained on the Bulldogs' heels, again cutting their lead to three points but falling just short of a Final Four berth.
Ferris was led by Cushingberry, who led the team in scoring with 20 points and four assists. Junior center Zach Hankins also had an outstanding game, posting his fifth-straight double-double, recording 15 points and 11 rebounds.
The Bulldogs, who now stand at 36-1 overall, have won 24-straight contests with their last and only loss coming nearly three months ago.
Next up for the Ferris is a trip to the Final Four where they will take on No. 8 seeded West Texas A&M University. That matchup will take place at 7 p.m. inside the Sanford Pentagon in Sioux Falls, S.D., with the winner advancing to the NCAA Division II National Championship game.
Click here for more coverage of the NCAA Div. 2 Tournament.