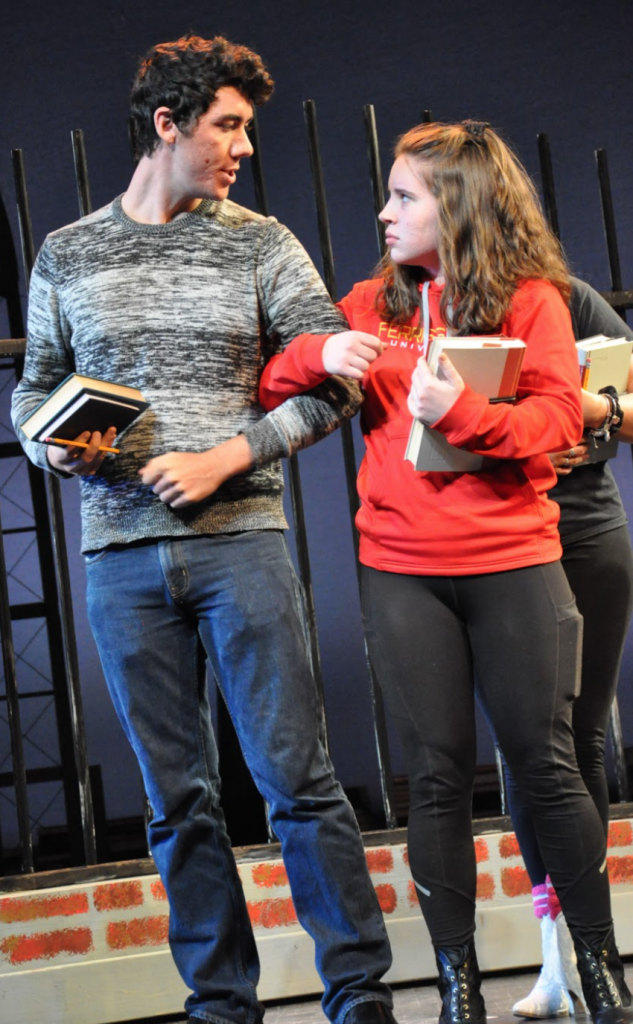 Greetings from Girton College—the first college in Britain to admit women while also denying them the right to graduate. Imagine meeting the requirements, working hard and then not being granted that degree because of your gender.
This idea is depicted in the play "Blue Stockings" by Jessica Swale, which Ferris' theater is putting on for their spring show.
Focused around four young women, primarily the character of Tess Moffat, "Blue Stockings" follows the women as they struggle through their experiences at Girton College, dealing with feminist ideals and conservative beliefs taking place during 1896.
Ferris applied speech communication third year Clare Green plays Celia, one of the four young women attending Girton and friend of main character Tess.
"In the past, I've played fun roles but I've never really played a role where they get to make a difference. And Celia's part is different in that they all want to graduate but Celia, more than the others, is focused on learning more than the others," Green said.
Green notes that the play is a mix of genres, not only being dramatic but also comedic and slightly romantic.
Ferris manufacturing and engineering senior Dewight Braxton plays one of the only male professors at Girton College, Mr. Thomas Banks.
"He is one of the only male teachers who actually wants to help the girls education, because a lot of the other guys don't want to," Braxton said.
While Braxton's character, Banks, is one of few who hopes to see the girls succeed, there are many characters in the show who either oppose the idea or don't speak out.
Ferris English sophomore, Lily Cyr plays the role of Minnie, a maid at the college.
"I do think she works as foil for the other characters. She doesn't talk all that often but she's there and isn't like these other girls," Cyr said.
"Blue Stockings" will be performed in the Williams Auditorium Thursday, March 22 through Saturday, March 24 at 7:30p.m. and Sunday, March 25 at 2:30 p.m. Students can purchase tickets for $5.
Click here for more from the Torch's Lifestyles section.