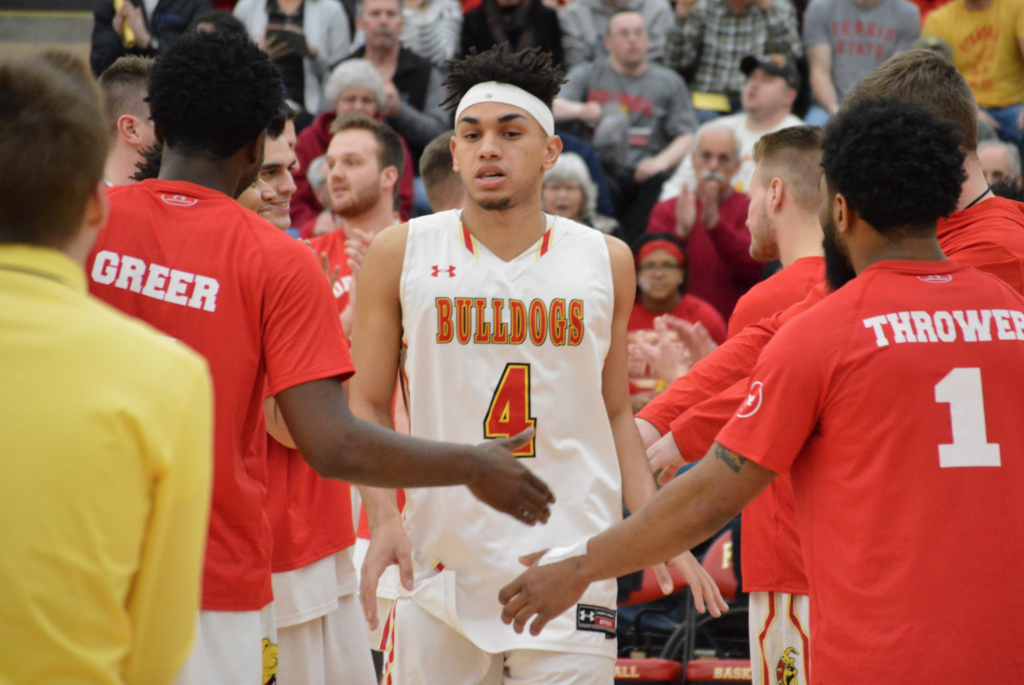 The Ferris men's basketball team is heading to the Final Four with no sign of stopping. In fact, I don't think they will stop until a National Championship trophy is hoisted far above their heads.
Let's flashback to the beginning of the season. A strong Bulldog team is getting back into action for the 2017-18 season and who are they expected to face in an exhibition match? The nationally ranked Michigan State University (MSU) Spartans.
Ferris nearly won that game, falling by a margin of just eight points. That's when I knew this team was special.
Back to present day and the Dawgs are 36-1, have won 24 straight games and own four-straight GLIAC titles.
Now, forget the fact that the Bulldogs are the No. 2 ranked team in the nation. Forget that they were the No. 1 seed in the Midwest Region and forget that they're the No. 1 seed in the NCAA Division II Elite Eight.
I'll tell you why this year's squad has a chance at bringing the hardware back to Big Rapids.
First off, the Bulldogs have the perfect combination of experience and youth. After graduation just one senior a year ago, the entire starting lineup for the Dawgs has at least two years of experience. That experience combined with an infusion of youth coming off the bench gives Ferris the formula to win.
Apart from the players, the Bulldogs have a huge fanbase behind them. A fanbase that has packed the seats of Jim Wink Arena this season and has filled two fan buses for their team's Final Four matchup in Sioux Falls, S.D. Thursday, March 22.
Now, the Bulldogs have a tough road ahead, as their Final Four matchup with West Texas A&M features a team that won its first two games of the tournament by double digits. Ferris, however has seen it all and I'm sure they'll be up for the challenge.
Junior center Zach Hankins will be key for the Dawgs. Averaging 15 points and 9.8 rebounds per game, the big man knows how to get it done under the rim. The control of pace of senior guard Drew Cushingberry will also be key.
No matter what happens, this team has made history and thrust themselves into the national spotlight this season.
The Bulldogs will be back in action at the Sanford Pentagon in Sioux Falls, S.D. at 7p.m. for their Final Four matchup with West Texas A&M.
Click here for more coverage of the NCAA Div. 2 Tournament.