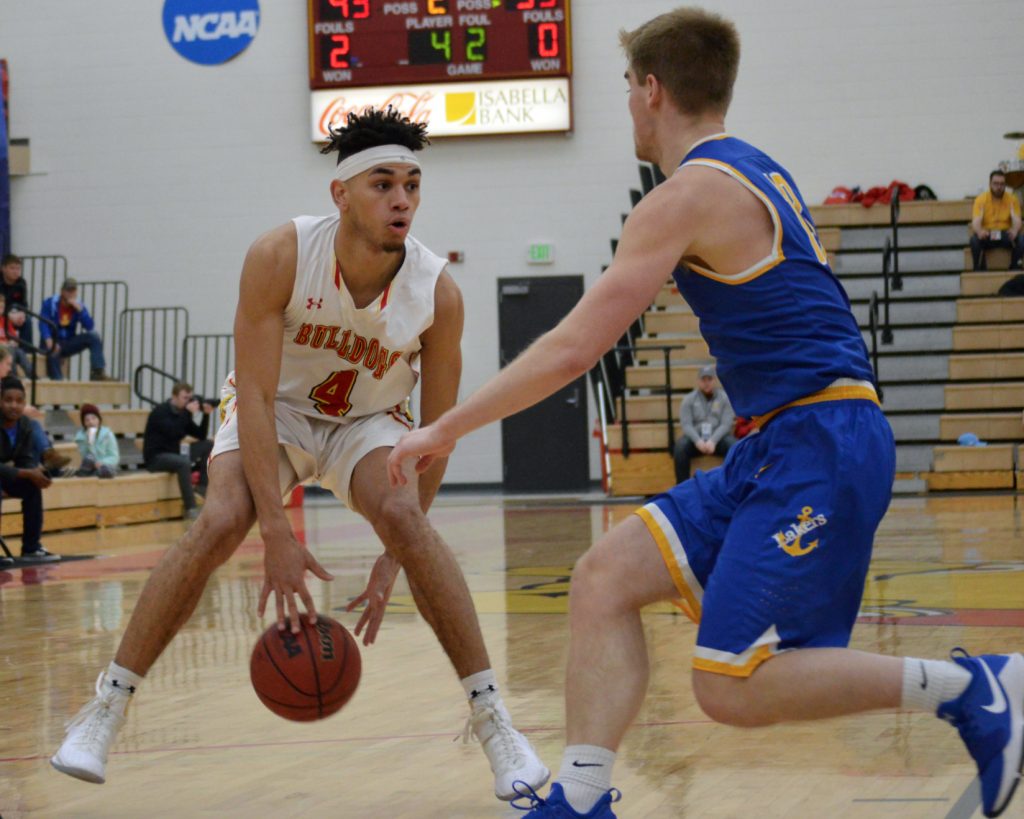 The Ferris men's basketball team will be taking on West Texas A&M in the Final Four Thursday, March 21. With this matchup comes plenty of star power and multiple players that could make an impact on the game.
Here are some of the players fans should watch:
Ferris State:
Zach Hankins – The junior center for the Bulldogs dominated opponents during the 2017-18 regular season, averaging 15 points and 9.8 rebounds per game. More impressive than his regular season stats have been his postseason numbers. Hankins has posted five straight double-doubles in his last five games, which is a big reason the Dawgs are in the Final Four.
Drew Cushingberry – Ferris senior Cushingberry is the floor general for the Bulldogs, often controlling the pace of play and setting up opportunities for his teammates. Cushingberry's 14 points and 5.6 assists per game show his ability to not only make plays for himself but those around him as well. If the Bulldogs have any hope of battling for a National Championship, it will be important that Cushingberry step up as a leader on the court.
Noah King – Another senior veteran guard for the Bulldogs, King offers a very specific skill set. King's ability to use his hands set him apart as a defender but he really thrives on offense, making a living from beyond the arc. King averages 12 points per game and owns a 42 percent average from the three-point range in 2017-18.
Wild Cards:
Markese Mayfield
Jaylin McFadden
West Texas A&M:
David Chavlovich – A senior guard for the Buffaloes, Chavlovich leads the team in scoring, averaging 20.4 points per game. If West Texas A&M stands a chance in this game, they'll need Chavlovich to step up and run the scoreboard on a tough Ferris defense.
Ryan Quaid – Quaid, a junior guard, is a jack of all trades for the Buffaloes. Averaging 14.1 points per game along with 9.8 rebounds and 1.7 assists per contest, Quaid has the unique ability to contribute at all ends of the hardwood. Standing at 6-foot-6, Quaid is a tall guard, which aids him in grabbing rebounds and shooting over smaller defenders.
Jordan Evans – A Texas native, Evans is a senior guard for the Buffaloes, who specializes in stretching the defense. Averaging 16.1 points and five rebounds per game, Evans knows how to crash the glass and push the ball up the court. Watch for Evans to force Ferris to switch up their defensive zones to keep him from running the show.
Wild Cards:
Gach Gach
CJ Jennings
Click here for more coverage of the Elite Eight and beyond.