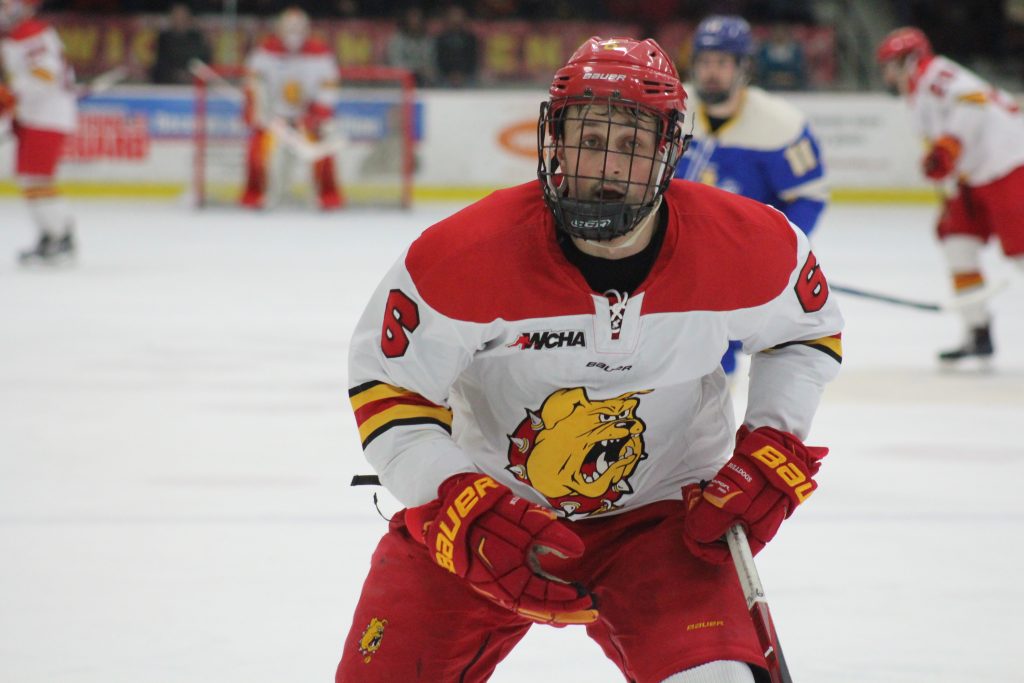 It felt great to get back in the swing of things this year.
It's crazy how much you miss between road trips, pre-game warmups and just being with the guys constantly and that's one of the things I was happy to be a part of this year.
Last year was difficult for me (as I had to sit out) but it was worth it to be able to play for Ferris and represent our university.
We had a lot of bright spots in our season and are already looking forward to October. We're losing a lot of high character and locker room guys from our senior class but we are very confident and optimistic moving into next year.
We had a lot of guys who grew as players this year who are primed to be big contributors next year. Having two experienced goalies come back will help us a lot as well. We also have a very talented group of freshmen coming in who are going to make an impact immediately.
As spring workouts begin and summer is approaching, we are excited to get to work over our time off and make an impact in the offseason that will pay dividends for next season.
Most importantly, we're excited and driven to get back in the national spotlight and bring a championship back to Big Rapids.
Click here for more coverage of Ferris State hockey.