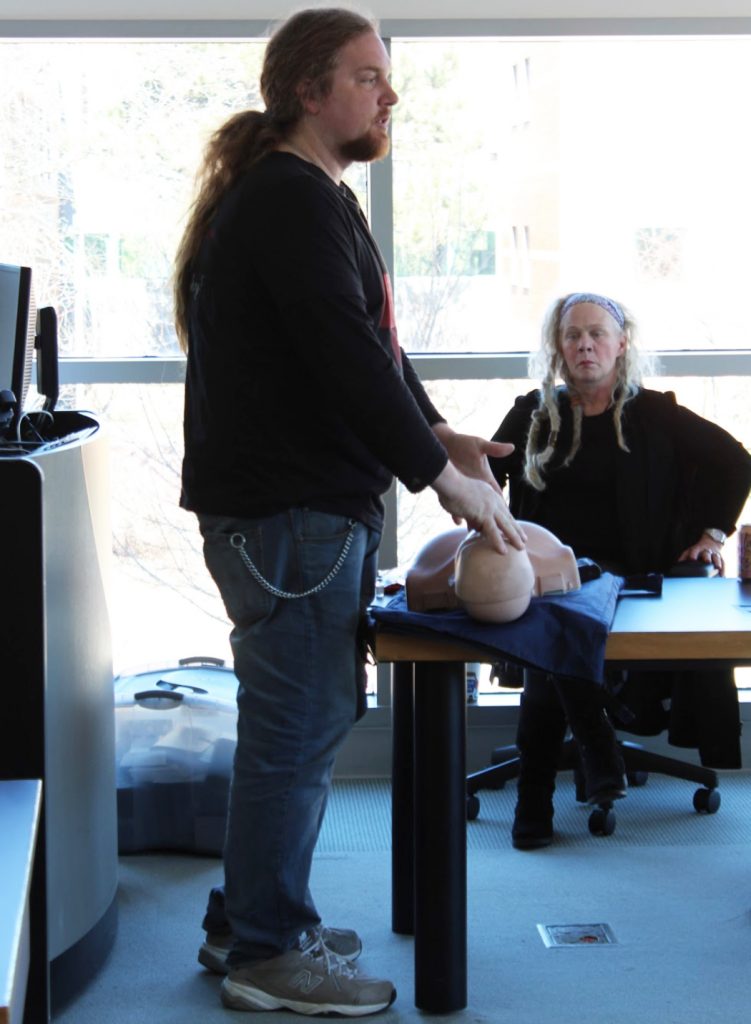 Opiate addiction has become an epidemic in the U.S. and has made easy access to overdose reversing drugs more important than ever.
Ferris' Students for Sensible Drug Policy (SSDP) chapter partnered with the Grand Rapids Red Project on Saturday, March 17, to provide free Naloxone training. The Grand Rapids Red Project is a non-profit organization with core goals of improving health, reducing risk and preventing HIV. Naloxone is commonly known as Narcan, which is the nasal spray version of the opiate overdose-reversing drug. It is also available as an injection.
"The majority of deaths that are being caused by opioids are preventable. Naloxone is a medication that will reverse an overdose from opioids. It is pretty much a pure antidote for opioid overdose. It is an opioid antagonist. The way that it works is that it targets the same receptor sites in the brain as opioids and it bonds to them and essentially kicks the opioids off those receptor sites," Grand Rapids Red Project overdose prevention coordinator Jonathon Lamaire said.
The presentation was given to a group of 15 people that included mostly students, but also three employees of Birkam Health Center.
"It was super educational. I didn't realize there was a fully direct counter to opioids. I knew there was treatment but I didn't realize there was something that could completely counteract the effects," Ferris computer information technology junior Declan Flood said.
The presentation focused on numerous aspects of the drug epidemic, including signs of overdoses, how to react to save someone's life during an overdose and how to administer Naloxone during an opiate overdose. After the training, interested members were also given Naloxone kits to take home.
"I think it's really dumb [Naloxone] isn't readily available on campus," Ferris industrial chemical technology junior Raven Cantrell said. "If these kits were actually available and this kind of training was available to RAs and hall staff in general, I think the hall staff would feel a lot more confident in being able to provide a kind of safe area for people to come to them and say 'hey, there's something wrong going on in room 37.' Sure, they can call DPS but it's another way for others to take control of a situation."
Click here for more from the Torch's News section.