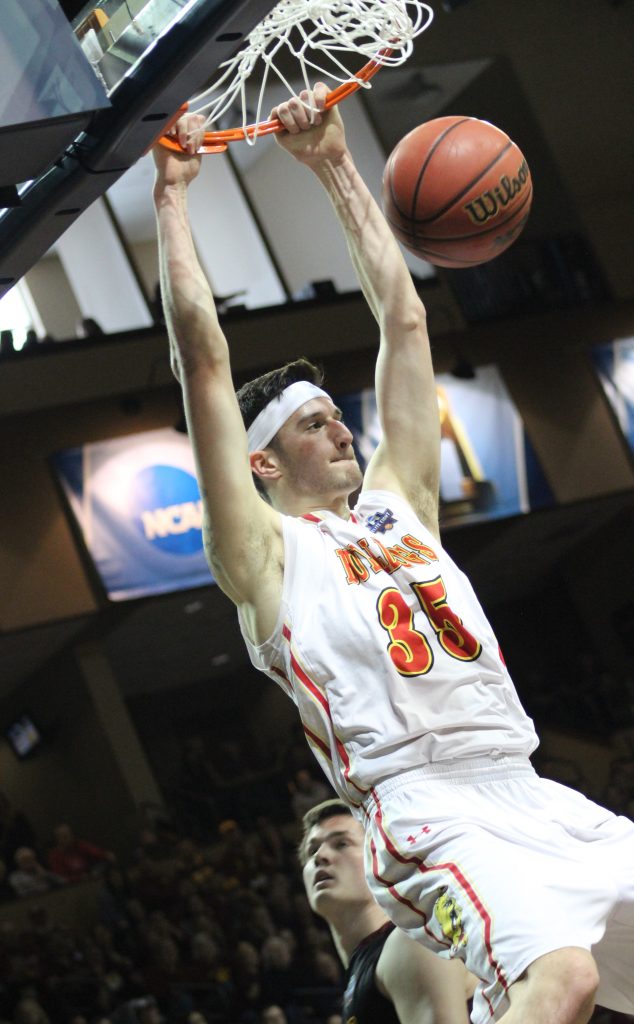 SIOUX FALLS, SOUTH DAKOTA — As the Bulldogs try to dig confetti out of places it should never be, they can do it knowing they made history.
The Ferris men's basketball team has brought the national championship back to Big Rapids.
On Saturday, March 24, the Dawgs achieved a feat that has never been done in school history: bringing home an NCAA Division II National Championship after defeating Northern State University (Aberdeen, South Dakota) 71-69.
"What a game," Ferris head coach Andy Bronkema said. "Both deserving teams. That's the thing about sports, it's who's better on that day. I know a lot of teams out there that work as hard as us and we get to be the champions this year."
The first half started out roughly for the Bulldogs, as the Wolves went on a nine-to-two run to start. The Dawgs were able to battle back, however, cutting their lead to two and eventually exiting the half with a two point lead.
The second half went well for Ferris as they were able to maintain a lead much of the time. The Wolves reclaimed the lead multiple times but it was the Bulldogs who ultimately claimed the two-point advantage.
Junior center Zach Hankins had yet another big game for the Dawgs, putting up 19 points and five rebounds.
"It's incredible," Hankins said. "To actually do it and obtain it is unbelievable and it makes everything you do worth it."
Senior wing Peter Firlik also came up big, tallying 12 points and adding one rebound and one assist.
The biggest player for the Wolves may have been their crowd, as they outnumbered the Ferris faithful nearly ten to one. Northern State's 6-foot-10 senior center Carter Evans lead the Wolves, scoring 20 points and picking up five rebounds.
"You've got to congratulate Andy and his team, Ferris State," Northern State head coach Paul Sather said. "They did a pretty great job, they have a fantastic team. The first time I saw them play live against Barry, I couldn't have been more impressed."
The Dawgs end their season with an outstanding 38-1, which is a new school record. The national championship victory ends the season on a high note, as Ferris extends its win streak to 26 in a row.
Click here for more coverage of the Bulldogs' journey through the Elite Eight and beyond.