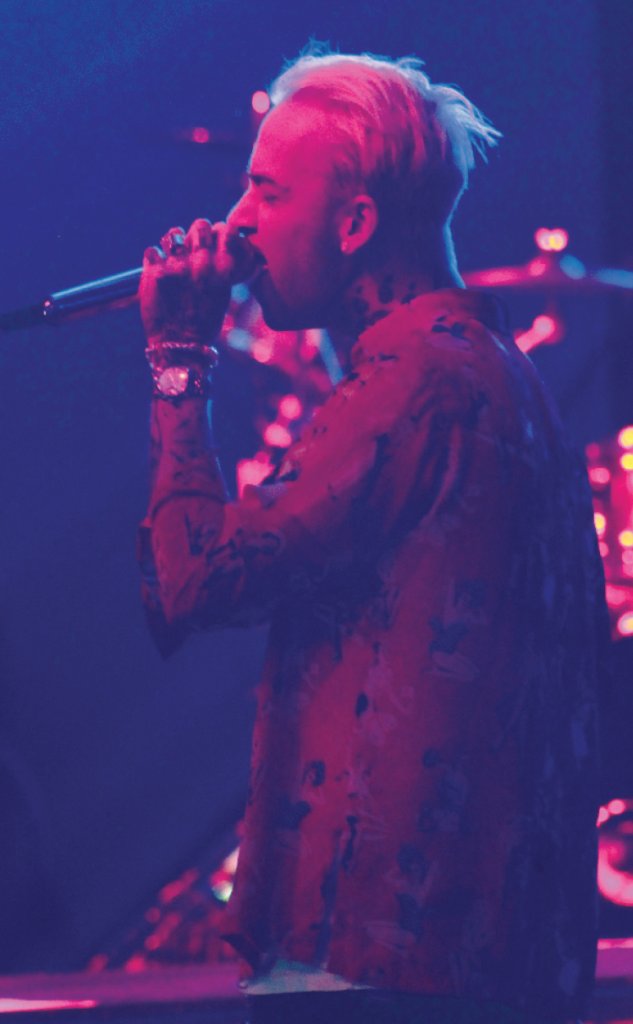 The sold out show, which was headlined by hip-hop artist blackbear, took place Saturday, April 7, at Wink Arena. For the two opening acts, the show was one of the largest they had performed at.
"The crowd was very hyped and it was pretty fun to do. I play a lot of smaller venues, so I don't usually get that kind of reaction unless I'm opening for someone like this. I don't really play for crowds like this, so it was really cool," opening act Jared Mahone said. "I did not think it was going to go very well. When it's crowds like this, I usually only connect with about 10 or 15 people that really like music but this was like a club, like come party and have fun, and that's super fun."
The event started with Ferris' own Fanpatstic, then Jared Mahone took the stage, followed by blackbear for the headlining set.
"We got here pretty early and stayed for the whole time and the openers were really fun," Ferris criminal justice sophomore Jack Foreman said. "I thought the show was really fun, I had a great time and all the artists were great."
The first opener of the night was Ferris music industry management senior Patrick Cunningham, who performs under the name Fanpatstic.
"It was crazy. That was definitely the biggest show I've done as Fanpatstic. It was really cool to do that my senior year here at Ferris, I'm in the music industry management program, so it almost feels like some kind of senior thesis or something, it's so crazy," Cunningham said. "It was insane. In the hour or two before we went on, we kept looking at the crowd and every time we would go back, there would be more and more people until there was, like, north of one thousand. When I was up there singing and people had their phone lights on it was just the greatest feeling and just so cool."
The main event of the night was blackbear's performance, which started about 20 minutes late but still drew positive reactions from the crowd.
"I thought the show was amazing. [blackbear] had a lot of energy and made everyone feel like they could produce whatever energy they wanted and have a good time," Ferris psychology junior Dani Jandura said." My favorite song he played was 'Chateau' because he opened with it."
Click here for a photo gallery of Music Takes Action 2018.