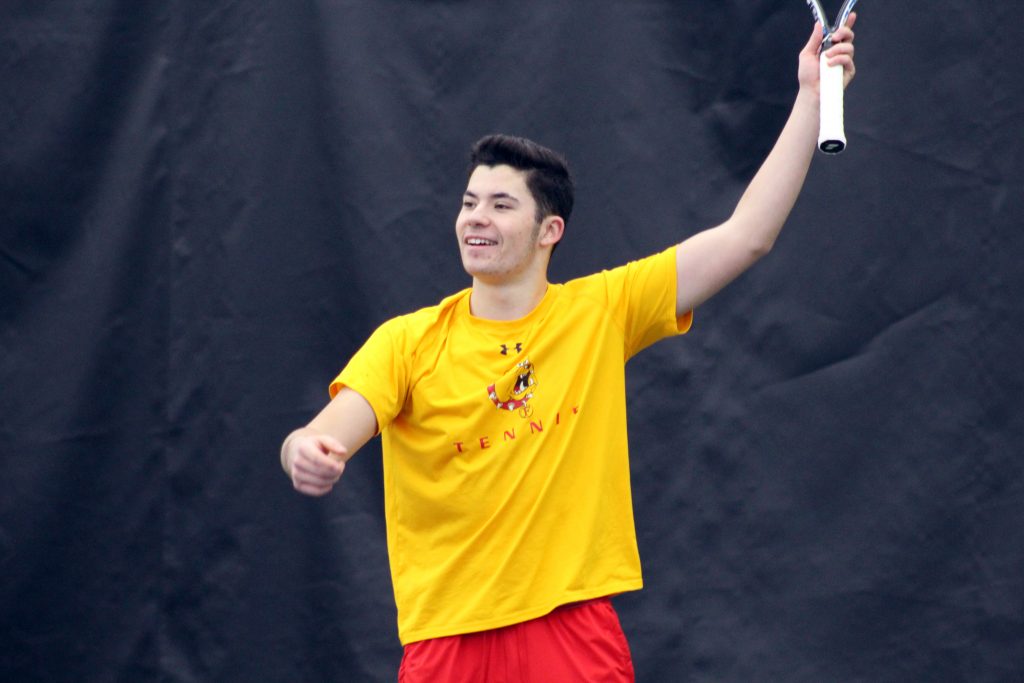 The Ferris men's tennis team is on fire and for the third straight week, Top Dawg honors is heading their way.
Sophomore Pablo Munoz Baroja had a solid outing for the Bulldogs when they took on the Wayne State Warriors Sunday, April 8, in Detroit.
Baroja started his day with a 9-7 doubles victory with freshman Mathis Guerre over Wayne State's Griffin Mertz and Taylor Vane.
In singles play, Baroja won the number five flight over the Warriors' Harvey Reed by scores of 6-3 and 6-0.
With the victory over Wayne State, Baroja's Bulldogs remain unbeaten in GLIAC play and extend their current win streak to 12. Ferris currently sits at 16-2 overall.
Currently ranked as the No. 17 team in the nation, the Bulldogs will look to climb the rankings with consistent play from Baroja and company as the GLIAC Tournament is just over a week away.
The Bulldogs will be back in action Wednesday, April 11, when they take on the Davenport Panthers at 6 p.m. in Big Rapids.
Click here for last week's Top Dawg who also came from the men's tennis team.