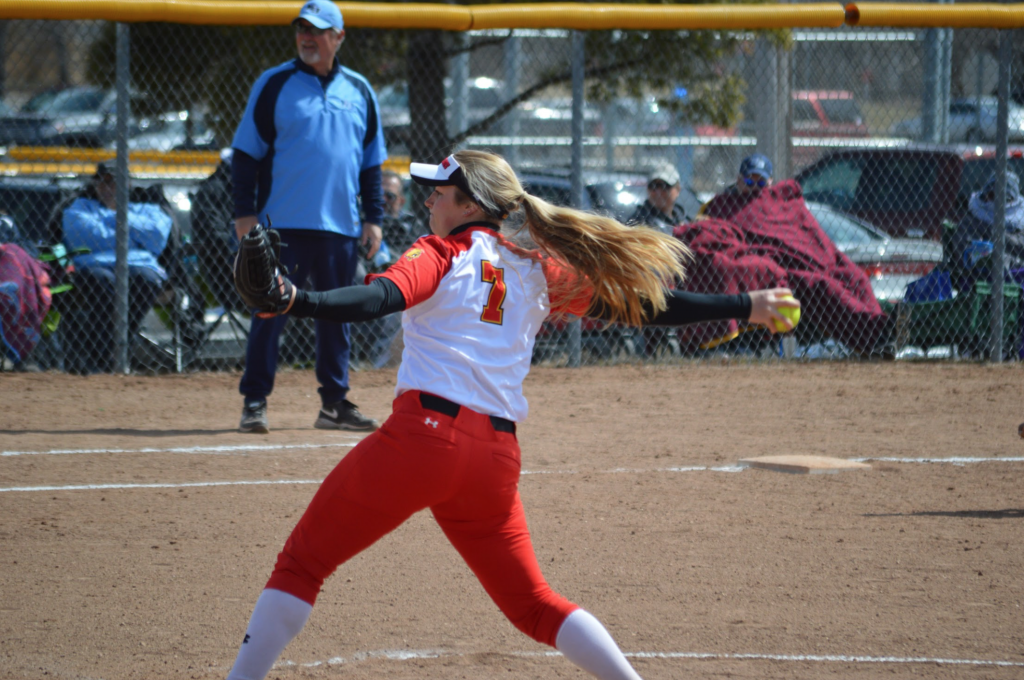 The Ferris softball team may have gotten off to a slow start this season but that isn't shaking their confidence.
"I think we're doing a really good job of coming together as a team," Ferris sophomore first baseman Sarah Meredith said. "I think we just need to be more aggressive at the plate and start swinging."
The Bulldogs are coming off a couple tough losses to both Northwood and Saginaw Valley and are currently on a five-game losing streak but according to first year head coach, Kristin Janes, the competition is exactly what they want.
"The tougher the competition you play early on, the better you're going to set yourself up for the rest of the season," Janes said. "The GLIAC is one of the best in the country as far as Division II softball. If you're going to be the best, you've got to play the best, so that's why I think it's great for us to be a part of this conference and have the competition that we do."
The Michigan weather has thrown a curveball at the Ferris softball's upcoming schedule.
The Bulldogs' home game against Wayne State on Saturday, April 7, was rescheduled for 3 p.m. Friday, April 20, in Big Rapids.
Additionally, the Bulldogs were set to face Tiffin on Sunday, April 8, on their home field, however, that game was moved to the Dragon's home field in Ohio. With the change, the Bulldogs will now host the Dragons on Monday, April 23, at Ferris.
Although these changes set the Bulldogs back, they hope to gain momentum as the season continues.
With a current record of 7-20, the Bulldogs have positive hopes for the future of their season.
"This program has a huge tradition of winning and that's the expectation that we have going forward," Janes said. "So for the rest of this season, our goal is to be extremely competitive and to climb the GLIAC standings as we go. That's something we are very capable of doing and doing quickly."
The Bulldogs will be back in action at 2:30 p.m. Wednesday, April 11, when they take on the Grand Rapids Davenport University Panthers at the Ferris softball field.
Click here for more coverage of Ferris State softball.