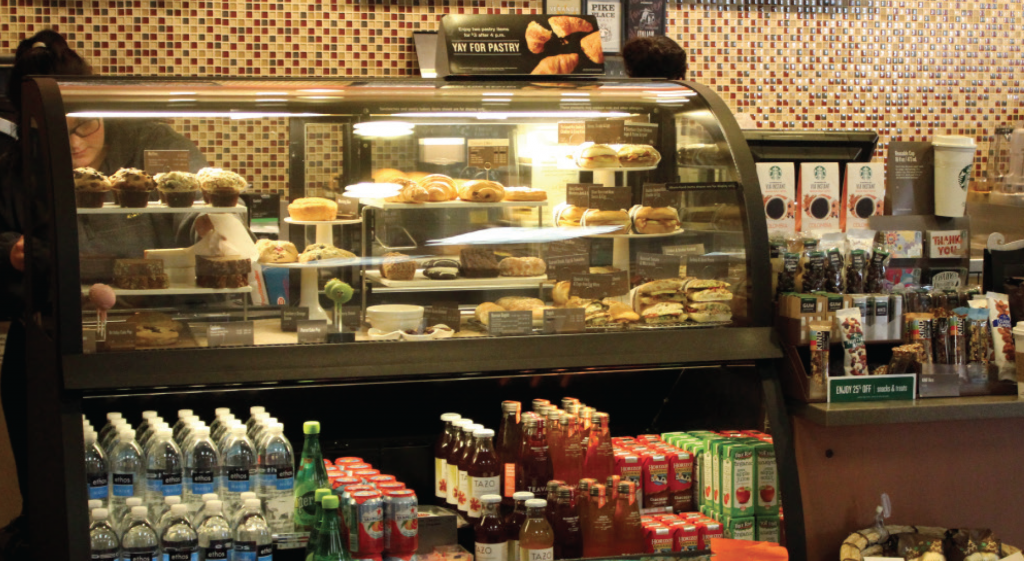 Having worked with the nonprofit organization the Clean Love Project, Starbucks spent all of March collecting essential hygiene products for the young women in the Metro-Detroit area.
The Clean Love Project's goal is to make women and young girls who are either homeless, live in poverty or have suffered domestic violence to feel not only clean but loved and empowered.
By doing this, the project provided Clean Love hygiene kits, which hold various items including toothbrushes, tampons, cosmetics and socks.
"This is important for us to look out for these women because what they have is the clothes on their backs and their children, so donating these toiletries really does help them. If you donate makeup for example, it helps them research themselves and find their own beauty. Or tampons for instance, because they don't usually have those at shelters—that's a luxury," Ferris music industry management fourth year Cat LoSchiavo said.
Lacey Catarino founded the Clean Love Project after she spent time volunteering in the Metro-Detroit area for other causes and felt inspired to contribute to helping the community.
The project was founded in January 2015, with the Clean Love Project Drive hosted by Starbucks lasting a total of four weeks during the month of March.
"I know our store is always looking for opportunities to better its community or move towards nonprofit work—anything we can do to help. So we were excited about this project and wanted to bring it to campus," LoSchiavo said.
Ferris hospitality management senior Kayly Zimmer is a student manager at Starbucks. Her role she was to inform customers about the opportunity to donate to the Clean Love Project.
"Having a chance to give back to the community is a humbling experience. It also teaches our staff that community is important and that we as individuals should do our best to reach out and help any way possible," Zimmer said.
Despite the Clean Love Project coming to an end for this school year, students were able to help in various ways during the month of March and continue to help in other ways.
"Students can still find many ways to give back to women's wellness by donating to local shelters. There is a consignment shop in Big Rapids called Fabulous Find that donates a lot of money to the WISE shelter, which is a shelter for victims of domestic violence. Students can volunteer there or come in or shop and donate," Ferris respiratory therapy sophomore Lizzy Miedzielec said.
Click here for more from the Torch's Lifestyles section.